November 2022: Olive Tree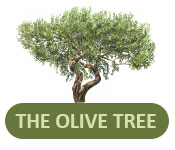 Volume VII/Issue 8/November 2022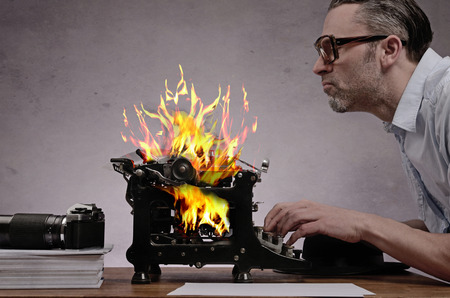 From The Editorial Desk 

Somebody has sent an email to me the other day telling me to set the date of the conclave since three months has passed. Again I have no doubt about a Papacy and necessity of having a conclave . As far as I know the qualified electors, according to His Holiness Pope Michael of happy memory, are baptized Catholic and accepted fully the Catholic faith. And if I may add, they must be in communion with him. But how many will participate? My point is we have to establish first a solid community of Christ's faithful who are aware of what we are doing, and who support our cause. Then we can proceed to the conclave if its already ripe. Yet we must set a definite time table for it.
Supposed we have elected a successor of Pope Michael right now, then will he be accepted by the world? Or would it be like before, a voice preaching in the wilderness?
It's easy to proceed to a conclave but will it be accepted by the world at large? I'm not saying here the majority in the world, but at least there is a universal acceptance of the new Pope. Pope Michael does not have even a Church building. Pope Michael does not have Pontifical Servers. Pope Michael does not have a pastoral council that will help him. We do not have a seminary that will provide priests in the future.
Disclaimer: I am not negatively criticizing here. It is meant to be a constructive criticism. So that we can work hard building up a community of faithful Christians and work toward the goal of having another Pope.
I will repeat. it's easy to elect a new Pope but it will be a paper Pope. Without a solid community.
And so let us pray that we may have a Pope, yet let us roll our sleeves up and begin the ground work.
I'm inviting all of you readers to make a comment and reactions. I'm not afraid of criticism either. So long it's constructive and legal.
May the Triune God bless you.
+ Most Rev. Rogelio Martinez Jr, SCF, D.D.
Archbishop of San Jose Del Monte
---

Love and Thunder
"The next day again John stood, and two of his disciples. And beholding Jesus walking, he saith: Behold the Lamb of God. And the two disciples heard him speak, and they followed Jesus."— John 1:35–37.
"And James the son of Zebedee, and John the brother of James; and he surnamed them Boanerges, which is, The sons of thunder."—Mark 3:17.
"Beloved, let us love one another: for love is of God; and every one that loveth is born of God, and knoweth God.
"He that loveth not knoweth not God; for God is love."—I John 4:7, 8.
Use your imagination: suppose someone had stopped a young, handsome fisherman near the Sea of Galilee and said, "Sir, you are destined to become one of the best-known men in the world. You are going to write an amazing story that multiplied millions will read."
I think the idea would have been inconceivable to the young man. But the miracle happened. John was saved by the power of God and was to become one of the chosen writers of the New Testament.
Another fact that might have been inconceivable to John would have been that he would be changed from a quick-tempered 'son of thunder' into an apostle of love. But here is a miracle of grace!
Look at these profound words: "In the beginning was the Word, and the Word was with God, and the Word was God. The same was in the beginning with God. All things were made by him; and without him was not any thing made that was made. In him was life; and the life was the light of men. And the light shineth in darkness; and the darkness comprehended it not."—John 1:1–5.
"And the Word was made flesh, and dwelt among us, (and we beheld his glory, the glory as of the only begotten of the Father,) full of grace and truth."—Vs. 14.
In our study of John, we would do well to distinguish among John the Baptist, the fervent preacher from the wilderness; John Mark, the disciple who failed on his first trip with the apostle Paul; and John the apostle.
John was the younger brother of James. He belonged to the inner circle—Peter, James and John. He came to be known as "the disciple whom Jesus loved." A partial picture of his love of Christ is given in the committal of his mother to John.
"Now there stood by the cross of Jesus his mother, and his mother's sister, Mary the wife of Cleophas, and Mary Magdalene. When Jesus therefore saw his mother, and the disciple standing by, whom he loved, he saith unto his mother, Woman, behold thy son!Then saith he to the disciple, Behold thy mother! And from that hour that disciple took her unto his own home."—19:25–27.
Many of you would call the Gospel of John one of your favorite books of the entire Bible. Perhaps more people can recite John 3:16 than any other verse in the Bible.
Now let us take a brief outline for study of one of "the sons of thunder," the apostle of love.
I. Salvation in Christ
I believe that John was saved in the early ministry of our Savior. When John the Baptist pointed to Christ and said, "Behold the Lamb of God!" two disciples heard him speak and these two followed Jesus. One was Andrew and I believe the other was John.
How simple is salvation! We miss it, avoid it, go around it, but fail to face it. John was saved through simple, childlike faith. This man had no background of gangsterism, no long police record. He was a lost fisherman; but when he heard of and saw the Savior, he received Christ and followed Him in baptism. And by inspiration he has given to us a verse which I use in pointing people to the Lord: "But as many as received him, to them gave he power to become the sons of God, even to them that believe on his name" (1:12).
Keep in mind that all men are sinners and all must come to Christ in exactly the same way— by faith and repenting and being baptized for the remission of sins.
After his salvation, John became an aggressive witness to the salvation of the Lord. In the Gospel that bears his name, repeated over and over is the marvelous message of redeeming love.
"He that believeth on the Son hath everlasting life: and he that believeth not the Son shall not see life; but the wrath of God abideth on him."—3:36. The Book of I John was written to Christians. It is a family letter from a father to his "little children." But in this book John speaks also of salvation in Christ.
"And this is the record, that God hath given to us eternal life, and this life is in his Son. He that hath the Son hath life; and he that hath not the Son of God hath not life. These things have I written unto you that believe on the name of the Son of God; that ye may know that ye have eternal life, and that ye may believe on the name of the Son of God."—I John 5:11–13.
In the Revelation, John speaks repeatedly of the Savior. Let us notice just a few of these verses.
"And from Jesus Christ, who is the faithful witness, and the first begotten of the dead, and the prince of the kings of the earth. Unto him that loved us, and washed us from our sins in his own blood."—1:5.
"And they sung a new song, saying, Thou art worthy to take the book, and to open the seals thereof: for thou wast slain, and hast redeemed us to God by thy blood out of every kindred, and tongue, and people, and nation."—5:9.
"And I said unto him, Sir, thou knowest. And he said to me, These are they which came out of great tribulation, and have washed their robes, and made them white in the blood of the Lamb."—7:14.
"And the Spirit and the bride say, Come. And let him that heareth say, Come. And let him that is athirst come. And whosoever will, let him take the water of life freely."—22:17.
Christ is the simple and only way to God. John declares this in words so plain that every child can understand. Christ is the sole way to God. He said, "I am the door: by me if any man enter in, he shall be saved, and shall go in and out, and find pasture" (John 10:9).
Jesus is the door. No man can be a Christian and repudiate Christ. No man can call himself a follower of God and reject the Son of God. Christ is the satisfactory way to God. He tells us that when men receive Him, they shall be saved "and shall go in and out, and find pasture."
It's been suggested that the phrase "in and out" is a descriptive one. It means into the presence of God for acceptance and out into the field of service; into the divine presence for salvation and out into pastures green for refreshment; into rare experiences and out into rich opportunities.
John received Jesus Christ as Savior, was baptized, and became a child of God, then a follower of Christ.
II. Transformation in Christ
John, the young fisherman, was saved in baptism. He was also transformed. Perhaps we could not do better than to quote the two verses from the Book of Romans used so much in connection with the word "transformed." "I beseech you therefore, brethren, by the mercies of God, that ye present your bodies a living sacrifice, holy, acceptable unto God, which is your reasonable service. And be not conformed to this world: but be ye transformed by the renewing of your mind, that ye may prove what is that good, and acceptable, and perfect, will of God."—12:1, 2.
Salvation is instantaneous. When a man receives Christ, he is instantly saved. Transformation, or what we call sanctification, occurs by our daily walking with God. John went from being a 'son of thunder' to being a loving child of God.
Holy changes are made in men when they come in contact with the Savior. John, the son of thunder, became the apostle of love. Peter, the uncertain windbag, became the apostle of fire. Paul, the bloodthirsty, mean, vicious persecutor, became the apostle of grace.
This illustration is so good I cannot refrain from mentioning it. Transformation/Sanctification will come when you put yourself upon the altar and let God make you a new creature; then you will have new aims and new desires.
III. Expectation of Christ
"And if I go and prepare a place for you, I will come again, and receive you unto myself; that where I am, there ye may be also."—John 14:3.
Many references to the return of Jesus Christ are given in the Gospel of John.
The Book of Revelation is one of the strongest books in the Bible on the return of Christ. John had been exiled to the isle of Patmos by Emperor Domitian. On that island, God gave John the Revelation. He tells us in the Revelation what we can expect as we come to the end of this age. He points out the awful happenings upon the earth during the Tribulation time and finally the coming of our Savior for the setting up of the new heaven and new earth.
Everything is built upon the statement of our Savior who said, "I will come again." John believed this and preached it. Notice that the Lord will not send for us but will come in person to conduct us into the Father's house. Paul said, "The Lord himself shall descend from heaven with a shout, with the voice of the archangel, and with the trump of God: and the dead in Christ shall rise first" (I Thessalonians 4:16).
John wrote that Jesus said, "I will come again, and receive you unto myself" (John 14:3). He is not going to take us. He is going to receive us.
Someone has said of this portion, "Here is the divine specific for heart trouble." Here indeed is precious consolation for one groaning in a world of sin.
First, there is faith in the Lord Jesus Christ.
Second, there is the assurance that the Father's house will be our eternal home.
Third, there is the realization that the Savior has done and is doing everything necessary to secure us a welcome there and fit that home for our reception.
Fourth, there is the blessed hope that He is coming in person to receive us unto Himself.
Fifth, there is the precious promise that we are to be with Him forever.
The faith of the apostle John was strong. He believed and rested wholly upon the Word of God. "For I am persuaded, that neither death, nor life, nor angels, nor principalities, nor powers, nor things present, nor things to come, Nor height, nor depth, nor any other creature, shall be able to separate us from the love of God, which is in Christ Jesus our Lord."—Romans 8:38, 39.
The apostle John was ready to meet Christ. He expected His return and was looking upward to that happy day. So it should be with each of us. Are you ready for the coming of our Savior?
IV. Liberation in Christ
Salvation in Christ, transformation in Christ, expectation of Christ, liberation in Christ.
"If the Son therefore shall make you free, ye shall be free indeed."— John 8:36.
What was John's major emphasis? He talked about the Savior. He fellowshipped with Him. He won victories through Him. His heart thrilled with the liberty we have in Christ.
Paul shouted the same message to the confused Galatians: "Stand fast therefore in the liberty wherewith Christ hath made us free, and be not entangled again with the yoke of bondage" (Galatians 5:1).
To the Romans, Paul said, "Because the creature itself also shall be delivered from the bondage of corruption into the glorious liberty of the children of God" (Romans 8:21).
To the Jews, John said, "If the Son therefore shall make you free, ye shall be free indeed"—free from the binding ordinances of the Pharisees.
To us this means to be set free from the laborious laws of works, set free from Satan's fears and uncertainties; set free from the fear of Hell and judgment.
The sinner is chained by his sins—sins of the mind, sins of the will, sins of the heart—but Jesus Christ can set one free. "There is therefore now no condemnation to them which are in Christ Jesus" (Romans 8:1).
John said, "He that believeth on him is not condemned: but he that believeth not is condemned already, because he hath not believed in the name of the only begotten Son of God" (John 3:18).
The only joy, the only peace, the only salvation is in Him. The world is sinking deeper into wickedness, but the hand of Christ is stretched out to sinners. He invites you to come.
---

The Yearning to Escape
Have you ever wanted to be "free as a bird"? Have you wished you had wings and could fly away from all your troubles?
David did. He was a good man but engulfed in great trouble. It all seemed more than he could bear; and one day he cried, "Oh that I had wings like a dove! for then would I fly away, and be at rest" (Ps. 55:6).
His emotions had gained the upper hand and he decided the only solution was to get away from everything. He was gripped by a fantasy that seemed so real. The dominant force in his life at that moment was the yearning to escape.
How easy it is for us to identify with the psalmist! The same emotions overwhelm us and we too search for a way out. In our restless condition we decide escape is the only solution. We may be overcome by weariness, discontent, self-disgust, or some other feeling.
The onslaught of an unrelenting past, a dreary present, or an uncertain future may just be too much at a given time. The ebbing tide of human enthusiasm leaves nothing but a flat, mucky shore; and suddenly the spiritual giant is a cowering quitter looking for a way of escape.
David was not the only Bible character who yearned for a way out. Remember Jonah? He tried to escape by boarding a ship for Tarshish, but God mercifully intervened. Job's spirits likewise sank very low. He came to the place where he said, "My soul is weary of…life" (Job 10:1). Judas, looking for a way out of his predicament, chose the wretched route of suicide. Moses, when the load of the congregation weighed too heavily upon him, prayed the strangest of all prayers: "Kill me, I pray thee" (Num. 11:15). Elijah, also, harassed by the enemies of the Lord, prayed to die.
There are three facts to remember about the yearning to escape.
It Is an Instinctively Human Desire
It is one of the experiences common to man. You are not abnormal if a strong tide of emotion causes you to think you must escape. Anyone who has never entertained such an idea is an exception, a most unusual person. Don't despair if such a feeling comes to you sometime; you have plenty of company.
But Escape Is a Faulty Remedy to Your Problem
If you think you can solve your problems by changing locations, you are wrong. Peace and rest don't come from our surroundings. The problem is inside us. When we run away, we find we escape one set of problems only to inherit another. Wherever you go you take yourself with you. No circumstances of life are free of trouble.
The Problem Calls for a Vital Decision Based on More Than Feelings
Shall I run from my troubles, or shall I face up to them? That is the question. Are the pastures really greener on the other side of the fence, or do they only appear so from a distance? Victory does not come on the heels of escape but on the wings of prevailing prayer. David had a great yearning to escape and fly away—but he didn't. Before he concluded his psalm, his whole thinking had changed. Instead of taking flight, he made a wise decision. He chose to seek God diligently. "As for me, I will call upon God," he said; "and the LORD shall save me. Evening, and morning, and at noon, will I pray, and cry aloud: and he shall hear my voice" (Ps. 55:16, 17). Listen to the good advice he offers to all who have a yearning to escape: "Cast thy burden upon the LORD, and he shall sustain thee: he shall never suffer the righteous to be moved" (vs. 22). Jesus knows how weary and discouraged a person can get. That is why He said: "Come unto me, all ye that labour and are heavy laden, and I will give you rest" (Matt. 11:28). You may find rest in Him today. Accept the Saviors overture of love and follow His directions. "Take my yoke upon you," He says, "and learn of me; for I am meek and lowly in heart: and ye shall find rest unto your souls" (vs. 29).


Christian Doctor Investigated for Praying With Patients Reaches Settlement With NHS England
A Christian doctor, who was at risk of losing his medical license for offering to pray with and provide spiritual care to his patients, has reached a settlement with NHS England after agreeing to attend one course on "professional boundaries"with no admittance of wrongdoing. Dr. Richard Scott, 62, a general practitioner at the Bethesda Medical Center in Margate, Kent, England, "has been vindicated" following a "four-year campaign" threatening his livelihood, said the UK-based group Christian Concern, whose legal arm, the Christian Legal Centre, supported his case. At the Ashford Tribunal Hearing Center in Kent, NHS England lawyers agreed that Scott is free to offer to pray for and with patients if he does so within agreed General Medical Council guidance.… "Dr. Scott maintains that he has always offered prayer and spiritual support within GMC guidance and that complaints against him have been consistently engineered by secular groups and anonymous complainants," Christian Concern said.
---
DOJ Asked to Censor Truth About "Gender Surgery" for Children
The American Academy of Pediatrics (AAP), the American Medical Association (AMA) and the Children's Hospital Association (CHA) are demanding that the Department of Justice investigate and arrest anyone who opposes administering harmful puberty blockers to children and performing surgical mutilations on them. The three organizations sent a letter to U.S. Attorney General Merrick Garland insisting that statements not affirming that a child's "gender identity" can be changed must be censored. The organizations insist that "disinformation" regarding "evidence based gender-affirming healthcare" must be blocked and people who spread it should be prosecuted for inciting threats, intimidation and violence against medical professionals.… The three organizations are also calling on Big Tech companies Twitter, Tik Tok and Meta "to do more to prevent coordinated campaigns of disinformation."… "Our organizations are dedicated to the health and well-being of all children and adolescents.…" However, the idea that children can change their gender, whether through puberty blockers, chemical castration or any other means, is not only delusional but medical fraud. Ryan T. Anderson, Ph.D., president of the Ethics and Public Policy Center, wrote, "Sex 'reassignment' doesn't work. It's impossible to 'reassign' someone's sex physically and attempting to do so doesn't produce good outcomes psychosocially." Dr. Paul McHugh, the university distinguished service professor of psychiatry at Johns Hopkins University School of Medicine, wrote, "Transgendered men do not become women, nor do transgendered women become men. All…become feminized men or masculinized women, counterfeits or impersonators of the sex with which they 'identify.' In that lies their problematic future."… The letter from the AAP, AMA and CHA seems timely as the profitable "gender business" only increases. In fact, Dr. Michael Biggs, Professor of Sociology at the University of Oxford, states that the once-niche practice of "sex change" procedures has become "grossly overpopularized" as the result of positive media coverage. Liberty Counsel Founder and Chairman Mat Staver said, "Medical violence against children must stop.These so-called medical professionals are profiting from the mutilation of children and they are more concerned about those dollars than the health and welfare of young people."
---
Chinese Christians Hunted Internationally by Communist Regime
Throughout its history, but with renewed vigor in recent years, the atheistic communist Chinese regime has sought to crush or at the very least control Christianity within Chinese borders. Christianity is regarded by the communist leadership as a foreign threat to its control and well-being—one that Mao Zedong endeavored to eliminate altogether. Although Chinese Christians of all denominations have routinely been subject to harassment, torture, detentions and executions inside China's border, the CCP has recently taken more brazenly to hounding those who have fled abroad.… Registered churches are required to display images of Chinese dictator Xi Jinping and communist propaganda alongside or in lieu of religious images. Homilies are censored. Surveillance cameras installed on altars record all church happenings. Additionally, to ensure state atheism takes, people under the age of 18 are barred from participating in religious ceremonies.
---
California Legalizes Human Composting
Democrat Governor Gavin Newsom signed AB 351 into law on September 18, enabling Californians to turn human beings into plant food. What previously would have constituted improper disposal of human remains under the law and qualified as a crime, will soon be a permissible practice for approved and regulated "reduction chamber manufacturers." Human composting is also legal in Washington, Colorado, Oregon and Vermont. Accordingly, rather than having a human body entombed or cremated…a corpse can be broken down into soil, which then can be utilized by the deceased's family or donated to conservation land.
---
California Passes Bill to Strip Custody From Parents of Minors Seeking Trans Surgeries
On August 31, the California State Senate passed a bill that would allow courts in California to take custody of minors from out of state who come to the Golden State seeking gender transition surgeries and cross-sex hormones, even if these actions go against the wishes of the minors' parents. Legal experts and children's advocates warn that the measure, which awaits Governor Gavin Newsom's (D) signature to become law, is almost certainly unconstitutional, would cause severe harm to the health and well being of children and would egregiously violate parental custody rights. The bill, known as SB 107, was put forward by Senator Scott Wiener (D-San Francisco) and was passed with "overwhelming Democratic support."… However, the American College of Pediatricians has pointed out that 85 percent of minors who suffer from gender confusion have their feelings resolved by adulthood and studies show that undergoing gender transition surgeries and using puberty blocking hormones can lead to increased depression and suicide.

The Funny Pharmacy
A joyful mind maketh age flourishing: a sorrowful spirit drieth up the bones. - Proverbs 17:22




---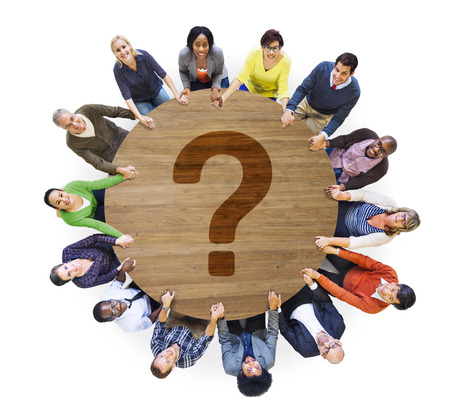 Frequently Asked Questions
Do you believe it is possible for ardent Buddhists or Protestants to be saved?
Let me break down your question as I answer it.

1. It does not matter what I believe or what anyone else believes. It is what the Word of God says and what the Church, who has been given authority to instruct and interpret the Word of God says.
2. The definition of ardent is: enthusiastic or passionate. With that definition in mind, let us understand the difference between the Buddhist and the Protestant.
3. Buddhist do not believe that Jesus is God, so in there enthusiasm or passion for Buddhism they can not be saved in that state. Now God may see their enthusiasm and passion for God and bring things into their lives to bring them toward a faith in Jesus. An example would be "Cornelius, a centurion, a just man, and one that feareth God, and having good testimony from all the nation of the Jews" See Acts 10
It is important to determine what any belief system teaches about the deity of Christ. The Scripture is clear concerning the Word (Jesus) becoming flesh, and that Jesus is the true God and the only way to eternal life (see John 1:1–18; 1 John 5:20). The New Testament reveals that Jesus is equal with God the Father in all attributes of deity, and thus the substance of deity (Phil. 2:6), and (Col. 1:19). Our confession of Jesus as Lord includes acknowledgment of His deity: Only God can save us from sin.
4. Concerning ardent Protestants: your question is very broad. We can only assume that this ardent Protestant believes that Jesus is God, and we can only assume that they have repented and been baptized for the remission of their sins. Then as an ardent Protestant it can only be assumed that they have a desire to learn and know more and more about God. We are always growing. If a Protestant has been presented with the truth of the Catholic Faith and is allowing the Spirit of God to work within themselves a greater understanding of and an acceptance of the Faith, then they stand on the path which could ultimately lead them to salvation, which is found only within the Church. Such a person should be encouraged in their spiritual growth.

In short, a Protestant who is genuinely ardent will ultimately be led to the Catholic Church, wherein is salvation.
For answers to more frequently asked questions, click here: Frequently Asked Questions
---

The Pope Speaks: Pope Leo XIII
Mirae Caritatis - On the Holy Eucharist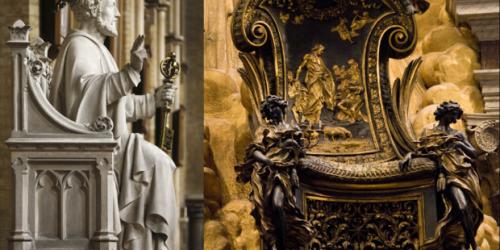 Excerpted from the encyclical of Pope Leo XIII, Mirae Caritatis (1902)
If anyone will diligently examine into the causes of the evils of our day, he will find that they arise from this, that as charity towards God has grown cold, the mutual charity of men among themselves has likewise cooled. Men have forgotten that they are children of God and brethren in Jesus Christ; they care for nothing except their own individual interests; the interests and the rights of others they not only make light of, but often attack and invade. Hence frequent disturbances and strifes between class and class: arrogance, oppression, fraud on the part of the more powerful: misery, envy, and turbulence among the poor. These are evils for which it is in vain to seek a remedy in legislation, in threats of penalties to be incurred, or in any other device of merely human prudence. Our chief care and endeavour ought to be, according to the admonitions which We have more than once given at considerable length, to secure the union of classes in a mutual interchange of dutiful services, a union which, having its origin in God, shall issue in deeds that reflect the true spirit of Jesus Christ and a genuine charity. This charity Christ brought into the world, with it He would have all hearts on fire. For it alone is capable of affording to soul and body alike, even in this life, a foretaste of blessedness; since it restrains man's inordinate self-love, and puts a check on avarice, which "is the root of all evil" (1 Tim. vi., 10). And whereas it is right to uphold all the claims of justice as between the various classes of society, nevertheless it is only with the efficacious aid of charity, which tempers justice, that the "equality" which St. Paul commended (2 Cor. viii., 14), and which is so salutary for human society, can be established and maintained. This then is what Christ intended when he instituted this Venerable Sacrament, namely, by awakening charity towards God to promote mutual charity among men. For the latter, as is plain, is by its very nature rooted in the former, and springs from it by a kind of spontaneous growth. Nor is it possible that there should be any lack of charity among men, or rather it must needs be enkindled and flourish, if men would but ponder well the charity which Christ has shown in this Sacrament. For in it He has not only given a splendid manifestation of His power and wisdom, but "has in a manner poured out the riches of His divine love towards men" (Conc. Trid., Sess. XIII., De Euch. c. ii.). Having before our eyes this noble example set us by Christ, Who bestows on us all that He has assuredly we ought to love and help one another to the utmost, being daily more closely united by the strong bond of brotherhood. Add to this that the outward and visible elements of this Sacrament supply a singularly appropriate stimulus to union. On this topic St. Cyprian writes: "In a word the Lord's sacrifice symbolises the oneness of heart, guaranteed by a persevering and inviolable charity, which should prevail among Christians. For when our Lord calls His Body bread, a substance which is kneaded together out of many grains, He indicates that we His people, whom He sustains, are bound together in close union; and when He speaks of His Blood as wine, in which the juice pressed from many clusters of grapes is mingled in one fluid, He likewise indicates that we His flock are by the commingling of a multitude of persons made one" (Ep. 96 ad Magnum n. 5 (al.6)). In like manner the angelic Doctor, adopting the sentiments of St. Augustine (Tract. xxxvi., in Joan nn. 13, 17), writes: "Our Lord has bequeathed to us His Body and Blood under the form of substances in which a multitude of things have been reduced to unity, for one of them, namely bread, consisting as it does of many grains is yet one, and the other, that is to say wine, has its unity of being from the confluent juice of many grapes; and therefore St. Augustine elsewhere says: 'O Sacrament of mercy, O sign of unity, O bond of charity!' " (Summ. Theol. P. III., q. Ixxix., a. 1. . All of which is confirmed by the declaration of the Council of Trent that Christ left the Eucharist in His Church "as a symbol of that unity and charity whereby He would have all Christians mutully joined and united. . . a symbol of that one body of which He is Himself the head, and to which He would have us, as members attached by the closest bonds of faith, hope, and charity" (Conc. Trid., Sess. XIII., De Euchar., c. ii.). The same idea had been expressed by St. Paul when he wrote: "For we, being many, are one bread, one body, all we who partake of the one bread" (I Cor. x., 17). Very beautiful and joyful too is the spectacle of Christian brotherhood and social equality which is afforded when men of all conditions, gentle and simple, rich and poor, learned and unlearned, gather round the holy altar, all sharing alike in this heavenly banquet. And if in the records of the Church it is deservedly reckoned to the special credit of its first ages that "the multitude of the believers had but one heart and one soul" (Acts iv., 32), there can be no shadow of doubt that this immense blessing was due to their frequent meetings at the Divine table; for we find it recorded of them: "They were persevering in the doctrine of the Apostles and in the communion of the breaking of bread" (Acts ii., 42).
---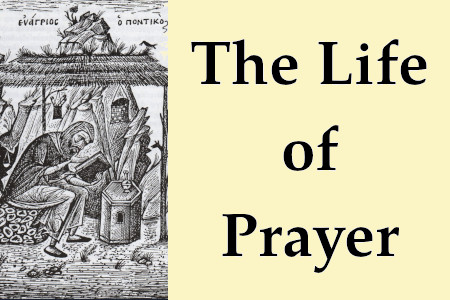 St. Francis de Sales' Introduction to the Devout Life

CHAPTER IX
First Meditation - Of Creation.
Preparation.
1. Place yourself in the Presence of God.
2. Ask Him to inspire your heart.
Considerations.
1. Consider that but a few years since you were not born into the world, and your soul was as yet non-existent. Where wert thou then, O my soul? the world was already old, and yet of thee there was no sign. 
2. God brought you out of this nothingness, in order to make you what you are, not because He had any need of you, but solely out of His Goodness.
3. Consider the being which God has given you; for it is the foremost being of this visible world, adapted to live eternally, and to be perfectly united to God's Divine Majesty.
Affections and Resolutions.
1. Humble yourself utterly before God, saying with the Psalmist, O Lord, I am nothing in respect of Thee—what am I, that Thou shouldst remember me? O my soul, thou wert yet lost in that abyss of nothingness, if God had not called thee forth, and what of thee in such a case?
2. Give God thanks. O Great and Good Creator, what do I not owe Thee, Who didst take me from out that nothingness, by Thy Mercy to make me what I am? How can I ever do enough worthily to praise Thy Holy Name, and render due thanks to Thy Goodness?
3. Confess your own shame. But alas, O my Creator, so far from uniting myself to Thee by a loving service, I have rebelled against Thee through my unruly affections, departing from Thee, and giving myself up to sin, and ignoring Thy Goodness, as though Thou hadst not created me. 
4. Prostrate thyself before God. O my soul, know that the Lord He is thy God, it is He that hath made thee, and not thou thyself. O God, I am the work of Thy Hands; henceforth I will not seek to rest in myself, who am nought. Wherein hast thou to glory, who art but dust and ashes? how canst thou, a very nothing, exalt thyself? In order to my own humiliation, I will do such and such a thing,—I will endure such contempt:—I will alter my ways and henceforth follow my Creator, and realise that I am honoured by His calling me to the being He has given; I will employ it solely to obey His Will, by means of the teaching He has given me, of which I will inquire more through my spiritual Father.
Conclusion.
1. Thank God. Bless the Lord, O my soul, and praise His Holy Name with all thy being, because His Goodness called me forth from nothingness, and His Mercy created me.
2. Offer. O my God, I offer Thee with all my heart the being Thou hast given me, I dedicate and consecrate it to Thee.
3. Pray. O God, strengthen me in these affections and resolutions. Dear Lord, I commend me, and all those I love, to Thy neverfailing Mercy. Our Father, etc.
At the end of your meditation linger a while, and gather, so to say, a little spiritual bouquet from the thoughts you have dwelt upon, the sweet perfume whereof may refresh you through the day.
---

Saints from East and West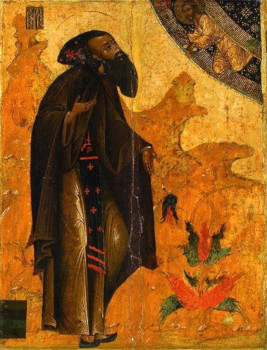 November 6 - Saint Barlaam of Khutyn, Abbot

Saint Barlaam was born into a wealthy family at Novgorod and was christened Alexis. On the death of his parents he sold his property, giving away much to the poor, and went to live as a solitary at a place called Khutyn on the banks of the river Volga. In solitude the Monk Varlaam led a strict life, making unceasing prayer and keeping very strict fast. He was a zealous ascetic in his tasks -- he himself felled timber in the forest, chopped firewood and tilled the soil, fulfilling the words of Holy Scripture: "If any shalt not work, neither shalt he eat" (2 Thess. 3: 10). The fame of his virtues in tIme brought companions to him. Instructing those that came, the Monk Barlaam said: "My children, be observant against all unrighteousness, and neither envy nor slander. Refrain from anger, and give not money over for usury. Beware to judge unjustly. Do not swear falsely giving an oath, but rather fulfill it. Be not indulgent to the bodily appetites. Always be meek and bear all things with love. This virtue is the beginning and root of all good."
His wooden chapel was rebuilt in stone, and dedicated in honour of the Transfiguration. Pilgrims and other visitors flocked to the new monastery, among them the Duke Yaroslav, who became its benefactor. The Lord sent down upon the monk, for his service to others, the gifts of wonderworking and perspicacity.
St Barlaam did not live long after the final establishment of this community. Having provided for its continuance and upkeep, he nominated the monk Antony to succeed him, saying: "My beloved brother! God's blessing doth rest upon this monastery. And now into thine hand I transfer this monastery. Watch over and take concern for it. I do expire to the King of Heaven. But be not confused over this: while yet in the body I do leave you, still in spirit I shalt be with you always".
He died on November 6, 1193. His burying-place was the scene of miracles, and his relics were solemnly enshrined in 1452.
The life of Saint Barlaam of Khutyn was written by a Serbian monk named Pachomius; in the Russian Catholic use of the Byzantine Rite he is commemorated at the preparation of the holy gifts.
---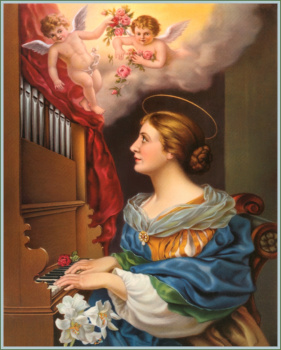 November 22 - Saint Cecilia
For over a thousand years Saint Cecilia has been one of the most greatly venerated of the maiden martyrs of the early Church and is one of those named in the canon of the Mass. Her "acta" state that she was a patrician girl of Rome and that she was brought up a Christian. She wore a coarse garment beneath the clothes of her rank, fasted from food several days a week, and determined to remain a maiden for the love of God. But her father had other views, and gave her in marriage to a young patrician named Valerian. On the day of the marriage, amid the music and rejoicing of the guests, Cecilia sat apart, singing to God in her heart and praying for help in her predicament. When they retired to their room, she took her courage in both hands and said to her husband gently, "I have a secret to tell you. You must know that I have an angel of God watching over me. If you touch me in the way of marriage he will be angry and you will suffer; but if you respect my maidenhood he will love you as he loves me." "Show me this angel," Valerian replied. "If he be of God, I will refrain as you wish." And Cecilia said, "If you believe in the living and one true God and receive the water of baptism, then you shall see the angel." Valerian agreed and was sent to find Bishop Urban among the poor near the third milestone of the Appian Way. He was received with joy and there appeared a venerable old man bearing a writing: "One Lord, one faith, one baptism, one God and father of all, above all, and in us all." "Do you believe this?" Valerian was asked, and he assented and was baptized by Urban. Then he returned to Cecilia, and found standing by her side an angel, who put upon the head of each a chaplet of roses and lilies. Then appeared his brother, Tiburtius, and he, too, was offered a deathless crown if he would renounce his false gods. At first he was incredulous. "Who", he asked, "has returned from beyond the grave to tell us of this other life?" Cecilia talked long to him, until he was convinced by what she told him of Jesus, and he, too, was baptized and at once experienced many marvels.
From that time forth the two young men gave themselves up to good works. Because of their zeal in burying the bodies of martyrs they were both arrested. Almachius, the prefect before whom they were brought, began to cross-examine them. The answers he received from Tiburtius he set down as the ravings of a madman, and, turning to Valerian, he remarked that he hoped to hear more sense from him than from his crazy brother. Valerian replied that he and his brother were under the charge of one and the same physician, Jesus Christ, the Son of God, who could impart to them His own wisdom. He then proceeded at some length to compare the joys of Heaven with those of earth, but Almachius told him to cease prating and to tell the court if he would sacrifice to the gods and go forth free. Tiburtius and Valerian both replied: "No, not to the gods, but to the one God to whom we offer sacrifice daily." The prefect asked whether Jupiter were the name of their god. "No, indeed", said Valerian. " Jupiter was a corrupt libertine and, according to the testimony of your own writers, a murderer as well as a criminal."
Valerian rejoiced when they were delivered over to be scourged, and cried out to the Christians present: "Roman citizens, do not let my sufferings frighten you away from the truth, but cling to the one holy God, and trample under your feet the idols of wood and stone which Almachius worships." Even then the prefect was disposed to allow them a respite in which to reconsider their refusal, but his assessor assured him that they would only use the time to distribute their possessions, thus preventing the state from confiscating their property. They were accordingly condemned to death and were beheaded in a place called Pagus Triopius, four miles from Rome. With them perished one of the officials, a man called Maximus, who had declared himself a Christian after witnessing their fortitude.
Cecilia gave burial to the three bodies, and then she in turn was called on to repudiate her faith. Instead she converted those who came to induce her to sacrifice; and when Pope Urban visited her at home he baptized over 400 persons there: one of them, Gordian, a man of rank, established a church in her house, which Urban later dedicated in her name. When she was eventually brought into court, Almachius argued with Cecilia at some length, and was not a little provoked by her attitude: she laughed in his face and tripped him up in his words. At length she was sentenced to be suffocated to death in the bathroom of her own house. But though the furnace was fed with seven times its normal amount of fuel, Cecilia remained for a day and a night without receiving any harm, and a soldier was sent to behead her. He struck at her neck three times, and then left her lying. She was not dead and lingered three days, during which the Christians flocked to her side and she formally made over her house to Urban and committed her household to his care. She was buried next to the papal crypt in the catacomb of St Callistus.
Pope St Paschal I (817-824) translated the relics of Saint Cecilia, together with those of Saints Valerian, Tiburtius and Maximus, to the church of Santa Cecilia in Trastevere. In 1599 Cardinal Sfondrati in repairing this church reinterred the relics of the four martyrs, the body of Cecilia being then still incorrupt and complete. Also in 1599 the sculptor Maderna was allowed to see the body and made a life-size statue of what he had seen, naturalistic and very moving: "Not lying upon her back like a body in a tomb, but upon the right side, as a maiden in her bed, her knees drawn together, and seeming to be asleep." This statue is in the church of Saint Cecilia, under the altar contiguous to the place where the relics were reburied in a silver coffin; it bears the sculptor's inscription: "Behold the most holy virgin Cecilia, whom I myself saw lying incorrupt in her tomb. I have made for you in this marble an image of that saint in the very posture of her body."
Today perhaps St Cecilia is most generally known as the patron-saint of music and musicians. At her wedding, the acta tell us, while the musicians played, Cecilia sang to the Lord in her heart. In the later middle ages she was represented as actually playing the organ and singing aloud.
---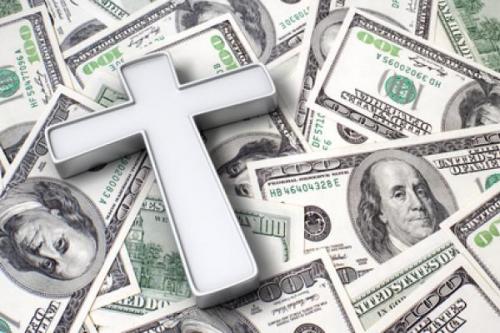 Advice You Can Bank On
A Catholic Perspective On Finances 

November 2022 – Being a Good Steward
I'd like to start this article with the Parable of the Talents, taken from Matthew 25:14-30, "For even as a man going into a far country, called his servants, and delivered to them his goods; And to one he gave five talents, and to another two, and to another one, to every one according to his proper ability: and immediately he took his journey. And he that had received the five talents, went his way, and traded with the same, and gained other five. And in like manner he that had received the two, gained other two. But he that had received the one, going his way digged into the earth, and hid his lord's money. But after a long time the lord of those servants came, and reckoned with them. And he that had received the five talents coming, brought other five talents, saying: Lord, thou didst deliver to me five talents, behold I have gained other five over and above. His lord said to him: Well done, good and faithful servant, because thou hast been faithful over a few things, I will place thee over many things: enter thou into the joy of thy lord. And he also that had received the two talents came and said: Lord, thou deliveredst two talents to me: behold I have gained other two. His lord said to him: Well done, good and faithful servant: because thou hast been faithful over a few things, I will place thee over many things: enter thou into the joy of thy lord. But he that had received the one talent, came and said: Lord, I know that thou art a hard man; thou reapest where thou hast not sown, and gatherest where thou hast not strewed. And being afraid I went and hid thy talent in the earth: behold here thou hast that which is thine. And his lord answering, said to him: Wicked and slothful servant, thou knewest that I reap where I sow not, and gather where I have not strewed: Thou oughtest therefore to have committed my money to the bankers, and at my coming I should have received my own with usury. Take ye away therefore the talent from him, and give it to him that hath ten talents. For to every one that hath shall be given, and he shall abound: but from him that hath not, that also which he seemeth to have shall be taken away. And the unprofitable servant cast ye out into the exterior darkness. There shall be weeping and gnashing of teeth."
We are called to be stewards of all things within our lives and to make what we can "according to our abilities". And we are all aware that we will leave this world the same way we came in – naked and penniless. So, what then is that we amass or not while we have the time in this world?
As pointed out in the parable, he is cast out and all taken from him whom did not invest his talent. He who was given was also taken away although his ability was like that of the others. It is the same for us servants in this time as well.
We are called to make good use of our time, our money, our habits, and our abilities, even when some things seem to be out of our control. In all these areas we can reflect within ourselves and find an area that needs change. Someone close to me said recently, "Well, I'm not desperate yet", when talking about personal finances. The thought of personal responsibility and that of being a good steward was the first that came to mind in our conversation as the parable describes.
We don't want to be in a position where we are desperate, in any terms. We want to be prepared. In my conversation, it was an acknowledgement that things were heading in the direction of desperation, and even though they could see the writing on the wall, why wouldn't they act before things took a turn for the worse? The reality is, that we all should.
We should all be prepared, for better or for worse. Typically, "for the better", there doesn't seem to be much needed preparation and we usually only think or speak of "for the worse". Of course it makes sense that in the case of a job loss, or other unforeseen circumstance, we should be prepared by having some savings to fall back on, or a plan of what to do in case of…but rarely do we say what you should do in the event that you have a large windfall, an inheritance, or indeed, of a promotion with additional pay, and we should.
Most people when they receive a raise expend right up to their updated yearly amount. In other words, they had an income, for example, of $50,000 per year, received a raise to $75,000 per year, and now spend at $75,000 instead of maintaining at $50,000. Most of us increase our spending to match our income and this is as much of a problem as is the reverse situation of not having enough to cover our expenses at the lower end. It is common knowledge that most lottery winners become bankrupt, in fact, 70% of people who win the lottery file for bankruptcy.
On its face, spending hundreds of thousands or millions in a short time span seems absurd, but even in the case of a $25,000 salary increase, we live right up to our means. The servants in the parable were given a windfall, and although it was known that their master would return, they each chose what to do with their windfall. It is in this example we see that they didn't live right up to their means.
Taking personal responsibility for our actions and our deeds, and of all our habits will help us to be prepared in all circumstances of better or worse. Even when things might be out of our hands, and we know not what tomorrow will bring for us, we can arm ourselves and know what steps we will take in either event. While we have the time, we should know what we plan to do in the event of a windfall, or in the event of a loss, and in that way, we need not worry about desperations or extremes. We will know that we were good stewards according to our abilities.
---

 Family Matters
A Living Inheritance
For many of us, there was no godliness passed down to us from the generations before us. We are first -generation Christians. For some of us, a good portion of our past is not lawful to speak about. "Whatsoever things are true, whatsoever things are honest, whatsoever things are just, whatsoever things are pure, whatsoever things are lovely, whatsoever things are of good report; if there be any virtue, and if there be any praise, think on these things." (Philippians 4:8) For some of you, there is much of your inheritance you had to forget. In fact, you have had to ask God to help you to forget it at times.
However, although we look back with regret at our wasted lives, we look ahead with faith and confidence to a better way for our children. Our testimony and vision is this: by the Grace of God, our children will have a godly heritage. Allow yours and your mates heart to be fixed. Your children will have a godly heritage. Give them something to remember, something that will stay with them and influence them all their lives, and for all eternity. Put some holy foundation stones under them, that hold them and guide them long after you are gone.
What do I mean when I say a godly heritage? Let me give some brief definitions.
Thousands of family devotions in which singing, teaching and prayers prevailed

Hundreds of verses from the Bible stored away in their hearts by many different methods.

Sweet times of doing God's work together, building the kingdom.

Memories if growing up in a home where there was a Spirit-filled atmosphere most of the time.

Volumes of memories of godly living, holy activities, and heartfelt love for one another.

A multitude of prayers stored up in vials in heaven, waiting to be poured out in later days when we are gone.

A deep assurance that Grandpa and Grandma loved God with all their hearts, and that we have a hope and a confidence that we will be together in heaven some day.

A clear record before God of love and obedience to Him.
I am sure we would all agree that an inheritance like this cannot be measured in money. Leave your children this rather than ten million dollars. As we scan over the preceding list, it is easy to see how many generations will be affected by this kind of heritage. I want this for my children. The very failure of our past can be a motivation to press on to higher ground for the next generations.
I have seen families whose memories of their godly grandparents sanctified them for many generations. Maybe you have a generation like the one listed. Praise God if you do. You are very rich. For you who have this treasure, there is a danger of taking it for granted and becoming complacent. It is not wise to hitchhike on you heritage. Rather, pick up the torch, stoke up the fire, and pass it on to your children. Let us all rise up and say, "by the grace of God, we are going to leave this in our will when we die."
We can do it. We can change the entire direction of our family, simply by submitting ourselves to God and obeying His Word. Remember, our God is the God of Abraham. He "calleth those homes which be not as though they were." Let us "against Hope for our family, believe in hope, and not consider how it looks today." Let us "stagger not at the generational promises of God through unbelief, but be strong in faith, giving glory to God." Let us "be fully persuaded, that what He has promised, concerning my family, He is able also to perform." This is the nature of faith. Follow Abraham. Can you envision yourself, seventy years old, sitting in a chair with all of your grandchildren gathered around you listening to godly stories of old? We shall have it if we faint not.
---

Lamp and Light Commentary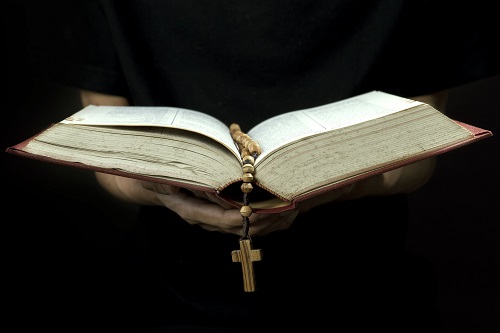 "Thy word is a lamp to my feet, and a light to my paths." (Psalms 119:105) 
Genesis 2: Made To Fulfill Each Others Needs
In Chapter 2, of the book of Genesis, more details are given about the creation of man. We see there that God gave man three gifts- a marriage partner in Eve, a home to live in, called the garden of Eden, and a work to do as a gardener. These are the three things that many young people are seeking for today. God was interested in providing all three for Adam and He is interested in providing all three for His children today. Adam didn't even have to ask God for them. God knows your need of a marriage partner, a house and a job too. If you walk with Him, He will provide you with these and other needs too.
In Chapter 2:11-12 it says, that the gold in Eden was good! It is only in the presence of God, that gold is good. Away from Him, gold is a snare and can be a curse.
In Chapter 2:19-20, we read that God brought the beasts to Adam-and Adam gave them all names. Then we read these words: "but for Adam there was not found a helper like himself." That phrase seems to indicate that when Adam saw each of the animals having a partner, he wondered whether he could have one of them as a partner! The lion had its lioness, the elephant had its partner, the cat had it partner and so on. Adam looked at them one by one and rejected them one by one. Because none of them corresponded with his own nature.
And when Adam rejected all of them, God said, "All right, I will make a helper for you." He then caused a deep sleep to fall on Adam and made a wife for him.
There is a spiritual application to this: If you are a child of God, and are looking for a marriage partner, God may first allow some pretty girls (or handsome men) to come by you, who do not have the same divine nature that you received when you were born again in baptism. He will test you through them to see whether you will choose one of them as your partner. If you do, you will miss the one God has planned for you. Honour God and obey His word that says, "Be ye not unequally yoked with unbelievers" (II Corinthians 6:14) – and He will give you His very best.
Notice this: After God saying that "it was good" six times in 6 days. (1:4, 10, 12, 18, 21, 25), He duddenly said "It is NOT good" (2:18). It was not good for Adam to be alone. Then, after He had made Eve, He says, "It is VERY good" (1:31). That is the difference that a happily married couple made to God's creation!
In 2:24, we read something that all married people need to pay heed to: "Wherefore a man shall leave father and mother, and shall cleave to his wife" This is not referring primarily to leaving one's parents physically (although that may also be necessary), but to be detached from them emotionally. Once a person is married, his marriage partner must be far more important to him then his parents. A married couple must make their family decisions in consultation with each other and not in consultation with their parents. There will be many more happy marriages, if every married person obeyed this command. Here is a commandment given by God, even before sin came into the world. It is in fact the very first commandment written in the Bible for us. Why did god put this as the very first commandment in Scripture? Because He Who ordained marriage knew the vital importance of this step. Yet many married couples have not understood its importance.
Also in chapter 2:24 God declares that, "a man shall leave father and mother, and shall cleave to his wife......and they shall be two in one flesh."
This is a great mystery. One might assume that a man and woman would enter the covenant of marriage with a thorough understanding of one another's needs and how to meet those needs. Usually, however, this is not the case.
Your spouse has many needs. Even if he or she is not consciously aware of all of these needs, when they are unmet, your spouse will exhibit sorrow, confusion, and frustration. As the Lord shows you how to meet these needs, you can avoid strife and prosper as "co-heirs of the grace of life" (I Peter 3:7).
Ask the Lord to give you understanding and sensitivity as you seek to meet the needs of your spouse. Ask God to give your spouse grace and wisdom to meet these needs in your life, through Christ. Give your expectations to the Lord, and ultimately trust Him to meet all your needs. There are seven basic Need of a Husband and Wife.
First, There are Seven Basic Needs of a Husband
A man needs a wife who is loyal and supportive.

A man needs a wife who honors his leadership.

A man needs a wife who develops inward and outward beauty.

A man needs a wife who will make appeals, not demands.

A man needs a wife who understands his need for time alone with God.

A man needs a grateful wife.

A man needs a wife who will be praised by others.
Second, There are Seven Basic Needs of a Wife
A wife needs a husband who demonstrates spiritual leadership.

A wife needs to know she is meeting her husband's vital needs.

A wife needs a husband who cherishes her.

A wife needs a husband who protects her.

A wife needs to have intimate communication with her husband.

A wife needs a husband who honors her.

A wife needs a husband who invests in her life.
Marriage is a lifelong commitment to love each other, which includes meeting one another's needs. Such a commitment demands faithfulness, endurance, and sacrifice. A husband and wife should always be striving to deepen their relationship with the Lord and with one another. Make it your goal to rely on God's grace and wisdom as you seek to bring glory to God through your marriage.
Before we continue on to Genesis chapter 3, I would like to go into more depth in fulfilling each others need as a husband and wife.!
(To Watch or Listen to this commentary go to...TraditionalCatechism.com
---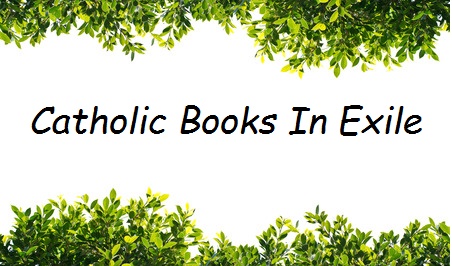 Books to feed your faith!
 
$4.00
Novena For the Relief of the Suffering Souls in Purgatory We present this small treatise to pious persons, entreating them to peruse it. Long ago the Holy Ghost said: "It is a holy and wholesome thing to pray for the dead, that they may be loosed from their sins." (II Maccabees 12:46) Our Lord shed tears in seeing the tomb of Lazarus, and the Church, well acquainted with the feelings of her Divine Founder, is incessantly recommending charity for the Souls suffering in Purgatory.

One of her eminent doctors, St. Thomas of Aquinas, has said that: "Of all prayers, the most meritorious, the most acceptable to God are prayers for the dead, because they imply all the works of charity, both corporal and spiritual." But there are many people unconscious of the fact that charity for the "Poor Souls" is profitable to the living as well as to the dead. It is the teaching of the most learned theologians, viz: St. Alphonsus Liguori, Sylvius, Robert Bellarmine, Bonacina, and Suarez. "It is true," says St. Alphonsus, "they are unable to pray or merit anything for themselves, yet, when they pray for others, they are heard by God." Let us refer to Bellarmine: "The Souls in Purgatory," says he, "can pray for those, who address to them their petitions, and obtain from God help, forgiveness, assistance against temptations, and, all favors, both temporal and spiritual, which they may need." Many Saints have experienced this wonderful assistance. 
---
 
$14.95
This quaint, but forcible and edifying book, was partly translated, partly, as the translator acknowledges, "disposed, abridged, or enlarged," from a treatise by Father Stephen Binet, a French Jesuit, which is entitled "De Festat heureux et malheureux des ames souffrantes du Purgatoire, ct des moyens souverains pour n'y aller pas, ou y demeurer fort peu; ou sont traictees toutes les plus belles questions du Purgatoire." Paris, 1625, in 12. Douay, 1627, in 24.

Father Binet was born at Dijon in 1569, entered the Society in 1590, and, having been successively Rector of its principal houses in France, died at Paris, 1639. This treatise is numbered 20 out of 36 ascetical works composed by him, and given in De Backer's Bibliotheque des Ecrivains de la Compagnie de Jesus. Their titles make one wish that some competent pen may be found to reproduce them for us in our own tongue.

The translator, who simply signs himself by the initials, R.T., was Father Richard Thimelby, also of the Society of Jesus. In those evil days, when it was death to be known to say Mass, or to reconcile anyone to the true Faith, almost every priest was furnished with an alias and Father Thimelby accordingly went sometimes by the name of Ashby. He is described in Dr. Oliver's "Collections" as being "of a genteel and ancient family in Lincolnshire." This is abundantly justified by notices occurring of the family, at two different periods of English history. Thus: (I.) In Sir S. Meyrick's Heraldic Visitations of Wales, and part of the Marches, Mention is made of Richard Thumbleby (Thimbleby), knight, who was one of the bailiffs of Harddlech, or Harlech, in the county of Lincoln, and son to John Thumbleby, armiger to King Henry V.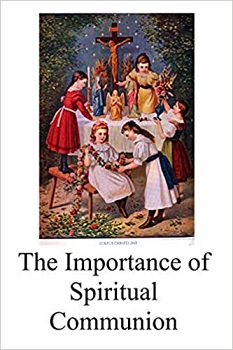 If we cannot receive Holy Communion actually, then let us do so spiritually. These prayers and instructions have been gathered from the Saints and other venerated spiritual writers. Spiritual Communion has been a part of the spiritual life for decades. Growing up I was instructed to make a Spiritual Communion, when I could not go to Communion such as when I assisted at a second Mass. The same is true if one finds oneself at Mass, but not fasting. There are times coming, when it will be difficult, if not impossible to assist at the Holy Sacrifice of the Mass. We should be prepared for such times. 
---
For More Good Traditional Catholic Books: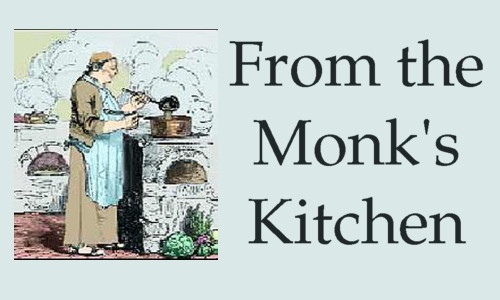 Brother Heinrich Treacher's Butternut Squash Soup
The perennial classic!

Prep: 25 minutes
Cook: 45 minutes
Ready In: 1 hour 10 minutes
Ever a welcome addition to any autumn table, Brother Treacher's own recipe for butternut squash soup is sure to please everyone who enjoys butternut squash soup made according to Brother Treacher's own recipe.
Ingredients
2 tablespoons butter
1 small onion, chopped
1 stalk celery, chopped
1 medium carrot, chopped
2 medium potatoes, cubed
1 medium butternut squash - peeled, seeded, and cubed
1 (32 fluid ounce) container chicken stock
salt and freshly ground black pepper to taste
Directions
Melt the butter in a large pot, and cook the onion, celery, carrot, potatoes, and squash 5 minutes, or until lightly browned. Pour in enough of the chicken stock to cover vegetables. Bring to a boil. Reduce heat to low, cover pot, and simmer 40 minutes, or until all vegetables are tender.
Transfer the soup to a blender, and blend until smooth. Return to pot, and mix in any remaining stock to attain desired consistency. Season with salt and pepper.
Great Aunt Henrietta Yoder's Sweet Potato Pie
Just like you remember!

Prep: 30 minutes
Cook: 1 hour 50 minutes
Ready In: 2 hours 20 minutes
Who can forget having a good slice of Great Aunt Henrietta's sweet potato pie out at the old home on Route 3? The taste and the memories can be yours again with Great Aunt Henrietta's own recipe!
Ingredients
1 (1 pound) sweet potato
1/2 cup butter, softened
1 cup white sugar
1/2 cup milk
2 eggs
1/2 teaspoon ground nutmeg
1/2 teaspoon ground cinnamon
1 teaspoon vanilla extract
1 (9 inch) unbaked pie crust

Directions
Boil sweet potato whole in skin for 40 to 50 minutes, or until done. Run cold water over the sweet potato, and remove the skin.
Break apart sweet potato in a bowl. Add butter, and mix well with mixer. Stir in sugar, milk, eggs, nutmeg, cinnamon and vanilla. Beat on medium speed until mixture is smooth. Pour filling into an unbaked pie crust.
Bake at 350 degrees F (175 degrees C) for 55 to 60 minutes, or until knife inserted in center comes out clean. Pie will puff up like a souffle, and then will sink down as it cools.
---


Video sermons and instructions: Timeless timely truths for living the Faith
---
---
The Road to Heaven Requires Penance
 
---
---


Vatican In Exile Podcasts
Family Theater was a program created to promote family unity and each week saw a drama illustrating the importance of family life and prayer. The main reason for the success of this series was undoubtedly due to the numerous Hollywood stars that participated. 
Cast: Bing Crosby, Gary Cooper, James Stewart, Gregory Peck, Shirley Temple Director: Fred MacKaye, Dave Young, Joseph Mansfield, Richard Sanville, Jaime del Valle, Mel Williamson, Robert O'Sullivan, John Kelley Producer: Father Patrick Peyton, Bob Longenecker Host: Father Patrick Peyton Writer: True Boardman , Father Patrick Peyton Announcer:Tony LaFrano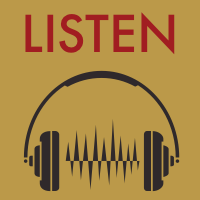 Ranger Bill was a Christian radio adventure serial, and aimed at the younger generation. This turned out to be one of the most successful radio broadcasts, and with an amazing longevity of over twelve years. The very first fifteen minute episode was aired on October 2, 1950, but this later changed to a half hour episode, beginning May 14, 1954 and running right through until 1962.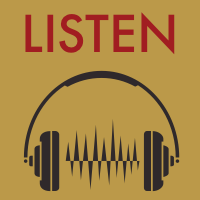 Catechizing with a fresh perspective. Using the Holy Scriptures and the Catechism of the Council of Trent as foundational bases.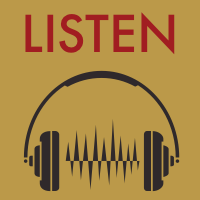 Lamp and Light Bible Study is not a 'theological' study but a 'life application' study.
Our in house Priest will show that every single book of the Bible is interesting and has a message for us today. It deals with key aspects of the Christian life and speaks more to the heart than to the head.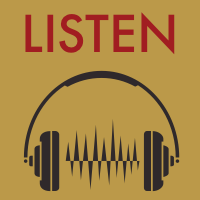 WARNING! You may hear Sunday Sermons, that could cause permanent life changes by stepping on your toes! Including Sunday Sermons from Saint Alphonsus, Saint John Vianney and others!...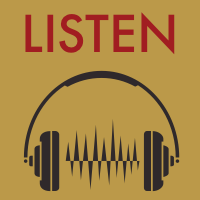 The Ave Maria Hour first aired on April 26, 1935, on radio station WOR. It was presented by the Franciscan Friars of the Atonement to help the humanitarian work of St. Christopher's Inn, and during that first show, Servant of God Father Paul of Graymoor talked about the charity involved in caring for the men of the Inn. In 1937, it was estimated that nearly 1 million listeners were tuning in each week, which resulted in large pilgrimages coming to Graymoor.
The popular Ave Maria Hour continued until 1969, encouraging and entertaining listeners. It was heard on more than 350 stations as well as on the Armed Forces Radio Service. Recorded in a studio in New York City and on the grounds of Graymoor, these dramatizations of the lives of the saints, stories from the Gospel, and inspiring accounts of faith received many awards for religious radio programs sponsored by the American Exhibition of Educational Radio and Television programs of Ohio State University. It received the Golden Bell Award in 1959, presented by Ed Sullivan on live television.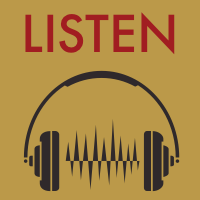 THE BIBLE IN LIVING SOUND, the original dramatized audio Bible stories . . . really gets kids excited about the Bible! These 450 spiritually enthralling stories, re-enacted with music and lively sound effects, leave impressions of lasting beauty and wonder, putting the listener in the Red Sea at the crossing, beside David as he confronts Goliath, with Mary and Joseph in the stable, and there at the foot of the Cross. These stunning dramatizations captivate listeners of all ages as they are enriched by visualizing the values taught in God's Word. Listeners want to hear these audio Bible stories again and again.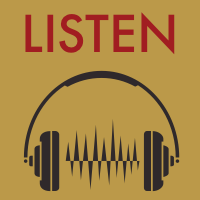 Truths From Genesis
Earth Was Without Form And Void
In Genesis 1:2 it says, The earth was without form and void. This means that at this stage, there was no life (it was "void") and the the earth had not been given its final shape and features. It would have been like a watery blob.
In the last part pf the verse, we are told And the Spirit of God was hovering over the face of the waters. This tells us that the earth began covered with water, which means it could not have been very hot (as evolutionary model predicts). If it was hot, the water would turn into steam.
When I went to school my teachers, who believed in evolution, taught me that the earth supposedly began as a hot molten blob without any water. In other words, all the material that makes up the rocks and soil we have today would have been liquid, just like when you see hot lava flowing out of a volcano. If the whole earth was originally like this, there would not have been any liquid water.
My teachers also told me that the earth w3as formed from all sorts of material swirling in space. They taught that billions of stars were formed millions of years before the earth. Yet Genesis tells us the earth was created on day one, and the sun, moon, and stars weren't created until day four (Genesis 1:16).
They taught me that all of this first began with a big bang. However, they never did tell me what caused this supposed big bang. And they also never told me where the material came from so the big bang could happen. And they never told me how from a big bang you could get such a beautiful universe with so much order and complexity with programmed information an codes for life. How could such design and complexity form as a result of supposed natural processes causing a supposed big bang?
Imagine putting sticks of dynamite into a big pile of bricks and then setting off an explosion. Do we think the bricks would all arrange themselves into a wonderful order and build a fence or a building? We know that would be ridiculous. And yet, many scientists think that is basically how the universe formed (which is much more complicated than a fence building!)
By the way, the question we could ask a person who insists that the big ban brought the universe into existence is the same question I mentioned earlier, "Were you there?" And our point is God has always been there and has told us in His Word how the universe came into being.
---

Catechism Catch-Up
Interpreting John 6: Jesus, Moses, and the Eucharist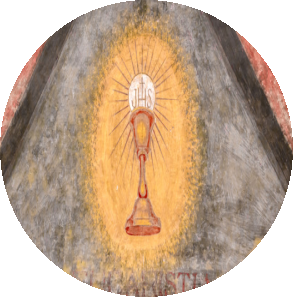 Jesus asks a number of different questions in the Gospels, but one in particular always stood out to me, "Believe ye that I am able to do this?" (Mathew 9:28). Originally posed to two blind men, this question like all of Scripture, transcends its initial audience and can be applied to us as well. For this reason, I often propose this question to my high school students when I'm teaching them about the Eucharist – do you believe that Jesus can transform bread and wine into His Body and Blood? To answer this question, we must turn to chapter six in the Gospel of John. In John 6 we encounter Jesus' famous Bread of Life Discourse, where He firmly establishes His teaching on the Eucharist. But in order to understand this teaching we first have to look at the two passages that precede the discourse. These two passages serve as the interpretive key for the Bread of Life Discourse, because in them Jesus manifests a power over nature and an ability to feed God's people that is greater than Moses.
Being greater than Moses is one of the marks of the Messiah. The Jews were familiar with Moses' words, "The Lord thy God will raise up unto thee a Prophet from the midst of thee, of thy brethren, like unto me; unto him ye shall hearken;" (Deuteronomy 18:15). They were looking for a man who was like Moses, who performed mighty deeds, provided nourishment, and set captives free. All of these things are found in Jesus, the Messiah, who manifests Himself as the new Moses. Knowing this will help us to interpret John 6 and the Bread of Life Discourse.
Chapter six of the Gospel of John is broken up into three segments, which build upon each other and conclude in the epic climax of Jesus' teaching on the Eucharist. The opening of the chapter begins with the miraculous Feeding of the 5000.
As Jesus was teaching in Tiberias, a multitude of people began to follow Him, "because they saw his miracles which he did on them that were diseased." (John 6:2). After a long day the people were tired and hungry, so Philip approached the Lord and asked how they were supposed to feed so many people. Jesus instructed His disciples to gather the five barley loaves and two fish that were available and have the people sit down. Jesus then gave thanks and distributed the food. All ate and were satisfied.
This miraculous event contains many significant elements, but I want to touch on one. Like Moses before Him, Jesus provides food for the people of Israel. But He does so in a greater way. Moses called upon the Lord and the Lord provided the Manna from heaven. Jesus took what was available and miraculously multiplied it under His own power. This is Jesus' first miracle in John 6 and it will carry great significance going forward. The people who witnessed the multiplication of the bread and fish will follow Jesus to Capernaum and come face to face with one of Jesus' hardest teachings.
This leads us to the next scene in John 6, which lies almost hidden in the middle of the text, but serves as the interpretive key for the rest of the chapter. After Jesus fed the multitude He "fled again into the mountain himself alone." (John 6:15). In the meantime His disciples "had gone up into a ship, they went over the sea to Capharnaum" (John 6:17). Jesus had not been on the boat when His disciples departed, which leads to one of Jesus' most impressive miracles. John tells us that he and the other disciples were "five and twenty or thirty furlongs [about three or four miles]" (John 6:19) from the shore being buffeted by heavy winds when all of a sudden they saw Jesus walking towards them on the water. The disciples reeled back in fright, but Jesus said, "It is I; be not afraid" (John 6:20). After hearing these words, the disciples found that they had somehow been transported to their destination, although they had just been many miles away.
Once again, Jesus imitates Moses by performing a miracle with water. When leading the Israelites out of Egypt, Moses parted the Red Sea so that the people could cross over the dry land. Jesus once again outdoes Moses. Instead of parting the water and walking on the land below, Jesus simply walks across the water itself! Liquid! If this miracle were not enough, Jesus then transports the disciples to the other side of the sea in an instant. In this scene we see, in perhaps the most profound way, Jesus' complete and total control over nature. He defies the laws of nature, definitively manifesting His divine nature and power over the created world, which will serve as the means of understanding His teaching on the Eucharist.
In the synagogue in Capernaum, Jesus addressed the crowds who had gathered to hear Him speak. Many of the people who had been among the 5000 — those who were miraculously fed — were in attendance. Jesus quickly escalates the conversation by identifying Himself as the Messiah by saying that He has been given the Father's seal (anointed by God) and been sent by Him into the world. Upon hearing this the people ask for a sign to accompany such a bold claim. "They said therefore to him: What sign therefore dost thou shew, that we may see, and may believe thee? What dost thou work? Our fathers did eat manna in the desert, as it is written: 'He gave them bread from heaven to eat.'" (John 6:30-31). To which Jesus responds, "Then Jesus said to them: Amen, amen I say to you; Moses gave you not bread from heaven, but my Father giveth you the true bread from heaven. For the bread of God is that which cometh down from heaven, and giveth life to the world. And Jesus said to them: I am the bread of life: he that cometh to me shall not hunger: and he that believeth in me shall never thirst." (John 6:32-33, 35). At this point the people begin to murmur amongst themselves. Jesus was saying some pretty radical things, but He didn't stop there.
Continuing to build upon His teaching Jesus says, "Your fathers did eat manna in the desert, and are dead. This is the bread which cometh down from heaven; that if any man eat of it, he may not die. I am the living bread which came down from heaven." (John 6:49-51). But Jesus kept going. In verse 64 there is a dramatic shift in Jesus' language that conveys the seriousness of His teaching. Instead of using the typical Greek word for eat (esthio), Jesus switches to the Greek word trogo which means to "chew" or "gnaw." That's a big difference that wasn't lost on the Jews. After hearing this teaching, "And he said: Therefore did I say to you, that no man can come to me, unless it be given him by my Father." (John 6:66). Jesus teaching on the Eucharist was simply too hard for them to grasp. It's clear that they did not believe that Jesus could do what He said He could. Even though they had seen Him multiply the loaves and the fish and feed the hungry crowd of 5000 people.
Interestingly, the apostles do not abandon Jesus when He asks, "Will you also go away?" (John 6:67). Peter, the spokesman for the apostles, proclaims, "Lord, to whom shall we go? thou hast the words of eternal life. And we have believed and have known, that thou art the Christ, the Son of God." (John 6:69-70).
Although Jesus' teaching is difficult, the apostles continue to follow the Lord, because they have seen with their own eyes the power of God. In just one day, they had seen Him feed a large crowd with limited food and walk on water. Jesus had definitively revealed Himself to them as the Messiah and new Moses by performing miraculous deeds that were greater than the works of Moses. By the time Jesus presents His teaching on the Eucharist He has already proven that nothing in the created universe is outside of His control. After feeding 5000 people with a handful of scraps and walking on water, giving Himself to us under the guise of bread and wine is nothing but consistent with His other mighty deeds.
So we return to our initial question, "Believe ye that I am able to do this?" The apostles, by their witness, answered this question with a resounding "Yes!" What's your answer?
READ MORE FROM THE TRADITIONAL CATECHISM AT THE WEBSITE: traditionalcatechism.com 
---

Living Catholic:
Evidences Of An Angry Spirit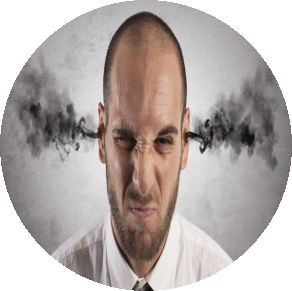 A person who has a spirit of anger usually demonstrates one or more of the following characteristics.
1. Justification of a "little bit" of anger
One of the chief factors contributing to a spirit of anger is the idea that a little anger is acceptable. It is true that the initial emotion of anger is not sin, yet we are not to harbor it. Allowing a little anger to continue is like letting a little fire burn in a dry forest.
Anger alerts us to the fact that something is wrong and that we must cautiously respond to a situation that could lead us into wrath or bitterness. Anger may reveal that there are past hurts or feelings of guilt that need to be addressed before we can thoroughly resolve the feelings of anger.
2. Belief that anger can be controlled
Just as people think that a little anger is okay, they also think anger can be controlled. The problem with this idea is that when anger is not recognized and properly resolved, it quickly turns into wrath, bitterness, malice, or other sinful emotions.
When people speak of controlling anger, they often actually mean they think they can contain the damage of unresolved anger. However, one angry response produces different levels of pain among those who are hurt by it. Also, a spirit of anger is contagious—those who are around angry people can easily develop a spirit of anger and consequently damage others. Thus, the destruction caused by one angry act is difficult to measure, and it is impossible to control.
3. Insensitivities to the hurts caused by anger
Many people do not realize how deeply their anger affects others. They gloss over outbursts of anger and fail to ask for forgiveness and restore relationships marred by conflict. Sometimes this insensitivity stems from the fact that we can't hear our own voices or see our facial expressions. If we could witness our angry actions and gauge the mental and emotional responses of others, we might realize how damaging angry behavior truly is.
4. Pride and domination
The contention that comes from a spirit of anger is a clear indication of pride, because "Among the proud there are always contentions" (Proverbs 13:10). Outbursts of wrath, bitterness, or malice give a person a sense of power and authority with which they attempt to control others. The ultimate expression of pride is seeing ourselves as being on the same level as God, which we do when we become wrathful, because only God has the right to express wrath.
5. Indulgence in passions
The indulgence of passions in one area leads to the indulgence of passions in other areas. Thus, there is a close tie between unresolved anger and lust. It is common for one who is defeated in the area of unresolved anger also to be defeated by moral impurity.
6. Quickness to take up offenses
The bitterness caused by taking up an offense for another person is typically the most difficult type of bitterness to overcome, because we are not directly involved in the situation. Often those in the peripheral sphere of family and friends do not fully understand the situation or witness the forgiveness and reconciliation that may take place. In many instances, long after the offended and the offender have cleared up their differences, the one who has taken up the offense is still angry about what happened.
7. A family history of angry people
Parents who demonstrate anger can pass on behavioral patterns to their children in the same way they pass on physical characteristics. When a wrathful person is asked whether his father or grandfather had a problem with anger, the response is almost always a passionate "Yes!"
8. Argumentation
Heated debates can be an indication of someone's desire to dominate other people. An angry person will often argue, not to arrive at truth, but merely to defeat the reasoning of his opponent. We find many warnings in Scripture against arguing, because it is a fruitless exercise and leads to further strife. "And avoid foolish and unlearned questions, knowing that they beget strifes. But the servant of the Lord must not wrangle: but be mild towards all men, apt to teach, patient, With modesty admonishing them that resist the truth: if peradventure God may give them repentance to know the truth," (II Timothy 2:23–25).
9. Unable to give or receive forgiveness
An angry person usually expresses bitterness about life in general; ultimately he is expressing bitterness toward God. His hurts from the past are usually associated with many people or groups of people, and therefore it is hard for him to forgive a single individual or respond well if one asks him for forgiveness. He typically balances his guilt by blaming others for his problems. He withholds forgiveness so that he is not left with only his guilt and the responsibility of his actions.
10. Harsh on the outside, sensitive on the inside
Often the pain that fosters a spirit of anger comes from the rejection of a parent or another influential person. Anger then becomes a shield that an individual hopes will protect him from the pain of further rejection, yet the person still has an intense longing for acceptance and approval. When he begins to sense disapproval from someone, he tends to quickly reject that person out of fear of being rejected.
---

Enjoying the Olive Tree? Why not subscribe today? Click here to go to the FREE scubscription page!
---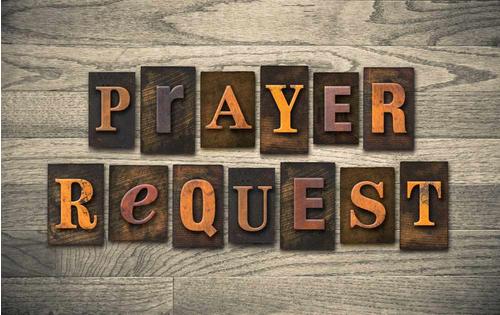 Please continue to pray for the repose of the soul of the Holy Father, Pope Michael.
Your prayers and support are asked for the House of Prayer.
Your prayers and support are asked as we prepare for the purchase of one of several possible parcels of land for the growth of the Church.
Your prayers and support are asked in a practical way for our domestic missionary work: our vehicles are in need of maintenance and repair! Can you help?
Please pray for the health of Deacon Stephen and his dear wife.
Be sure to keep St. Helen Catholic Mission in your prayers. Why not go on over to the site now and see what they have to offer and how you might be able to help!
We are all praying especially for you, too. May you correspond with every grace of God!
In what other needs or intentions may we pray for you? Let us know!
Let us remember that the Church runs on prayer. Without your prayers, God will not work in hearts and souls to bring them to a knowledge of the truth. (I Timothy 2:4)
---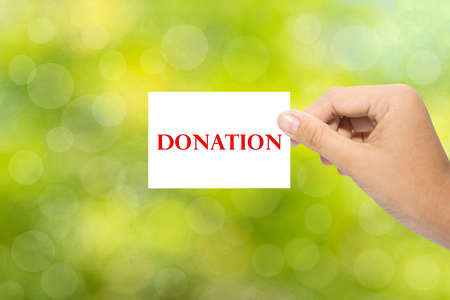 So as we say every month we are very close with our budget. It takes money to be available to people in other areas as well as having supplies like rosaries, bibles, pamphlets, Catechisms etc. for sharing with Non-Catholics. At this time to stay comfortably out of the red we need $700.00 a month. Please read the message 
Giving to God's Work
 and then decide how you can give. Everyone should give something. It does not have to be much.
To Donate online go to: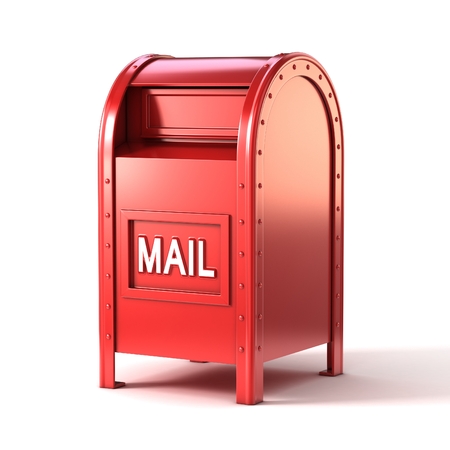 To Donate by Mail:
Our address is 
Vatican in Exile
423 NE Grattan ST
Topeka, Kansas 66616
Make Checks payable to:
Vatican in Exile