July 2022: Olive Tree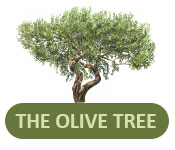 Volume VII/Issue 4/July 2022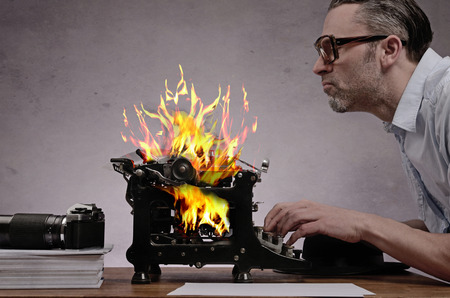 From The Editorial Desk
Blessed and Thankful
Yes, every day we are blessed. We are blessed of the Lord and thankful for all He has done for us.
When we consider what all it means to be Catholic, yes, we are blessed and thankful.
When we can read our Bibles and hear from His Word how to go about the Christian life, realizing we are not left alone to flounder and find our way, we are blessed and thankful.
When we think of eternity coming (the door of Hell was slammed shut and the door of Heaven opened wide because of Jesus), yes, we are very blessed
and very thankful.
When I think of the privilege we have to serve the Lord and work for the Churches, laboring together in fellowship with other servants of God, yes, we are blessed, very blessed and thankful.
When I ponder all the precious promises of God and study them in His Word, how blessed I am and how thankful I am.
When work each day here at the Vatican In Exile headquarters and see the scope of all we do in reaching across North America and around the world, truly we are blessed and so very thankful.
When I think of all of the folks who stand with us and help us—dear Christians; precious friends who love the Lord, love His Church, love His Word and His work and love us as well—yes, I must say it: we are blessed and we are thankful.
• • •
Thank you for being our friend. Enjoy this issue of the Olive Tree and do stay in touch. Vaticaninexile@gmail.com
---

Sting of the Flesh
"And lest the greatness of the revelations should exalt me, there was given me a sting of my flesh, an angel of Satan, to buffet me." (2 Corinthians 12:7) Many are of the opinion that this refers to temptations against the sixth and ninth commandments, but there can be many other stings of the flesh, and we all have a weakness or weaknesses.
"For the flesh lusteth against the spirit: and the spirit against the flesh; for these are contrary one to another: so that you do not the things that you would." (Galatians 5:17) The spirit after Baptism desires God while the flesh has its own desires, which are with us until we die. As we age, some sins may become impossible to do, but the desire can remain. This is why we must guard our thoughts. The soul is the battlefield where the spirit and the flesh attempt to assert their authority and take control. When the flesh takes control, the result is sin.
Saint Paul enumerates the works of the flesh: "Now the works of the flesh are manifest, which are fornication, uncleanness, immodesty, luxury, Idolatry, witchcrafts, enmities, contentions, emulations, wraths, quarrels, dissensions, sects, Envies, murders, drunkenness, revellings, and such like." (Galatians 5:19-21) Henry Edward Cardinal Manning comments: "At first sight some may wonder why St. Paul after summing up a black list of the sins of the flesh adds "enmities, contentions, emulations, wraths, quarrels, dissensions, sects," and closes with "murders, drunkenness, revellings, and suchlike." (Galatians 5:19-21) In truth, the spiritual sins of "enmities and dissensions" are more Satanic than the sins of the flesh, for Satan has no body; and they are more at variance with God, because they are spiritual, and God is charity."
Notice there are two classes of sins here. They are separated here as spiritual and fleshly. It would be better to state that enmities, wraths, quarrels, etc. originate in the soul. There are some, who are on the road to hell, but are pure as angels. They do not indulge in the fleshly sins of gluttony, lust, etc. However, they are proud as devils, indulging in enmities, etc.
Let us remember it only takes one serious sin to send us to hell. And yet, how many of us are in the habit of committing serious sins? How many of us pass sin off as nothing serious, when in fact it is very serious. Any habit of sin will eventually kill charity in our souls. When we habitually commit sin, we weak our selves to the point that we will fall into mortal sin. Of course, we do not fall into sin, we willfully commit sin. And when we deliberately commit sin, even if it is not serious sin, we prepare ourselves to commit a mortal sin. Let us never take sin lightly.
---

Quo Vadis Ecclesia Catholica?
What is happening to Catholic world? Answer: The Catholic becomes worldly, instead of the world converting to Catholicism.
If outside Jesus Christ there is no salvation, outside the Catholic Church there's no salvation. Since Jesus Christ and the Catholic Church are one. But not the Conciliar Church. If the world should be saved the world must accept Jesus Christ and the Catholic Church. But this is not the reality. It remains a dream.
The truth is the Catholic Church is now considered as one among the many religions in the world. The Catholic Church is now one of the many choices to choose from. Why? Because of religious freedom brought about by the Second Vatican Council. The Catholic Church now becomes relative. In the recent Philippine national election, for example where in the conciliar church supported a political party and candidates, implicitly manifesting that Filipino people no longer regard the catholic church. And personally I don't believe that the church should endorsed a candidate openly and maligned the other candidate. That particular character dissuaded Filipino Catholics to trust apostate catholic hierarchy. I mean the conciliar church.
The problematic is many Catholics around the globe are unaware that the catholic church had been highjacked since 1958, many Catholics are unaware that their leaders are no longer catholic but modernist. Many are still thinking that Bergoglio is the Pope. Many are unaware that Bergoglio is a heretic. The recent Philippine national election eventually shows that the church they are recognizing is not the Catholic Church anymore. That Filipinos and the rest of the world should begin to recognize the Vatican is in exile and the real pope is Michael not Francis. But this is not the case. Our burning prayers are much needed for this to become a reality.
What is wrong with the Catholic Church? The Church become worldly instead of the world become christified. That's why we need to pray. As long as the church does not renounce her political power, she remains incredible to the world. To maintain her moral and spiritual ascendency the church must remain poor in spirit meaning she must cling to the power of Holy Ghost alone not to any lords of this world.
---

What Marvels Have Been Wrought Through Prayer!
I have a word of counsel and that is, Be faithful in prayer. You might as well, start out in the morning without food and expect to be strong all that day—you might as well abstain from food all the week and expect to be strong physically—as to be strong without praying.
The only way to get strength into the soul is by prayer and the only difference between that Catholic who is worth everything and that one who is worth nothing is the fact that the latter does not pray and the other does.
You can graduate a man's progress in religion by the amount of prayer, not by the number of hours perhaps, but by the earnest supplication that he puts up to God.
There is no exception to the rule. Show me a man who prays and his strength and his power cannot be exaggerated. Just give to a man this power of prayer and you give him almost omnipotence.
Not one of us yet really knows how to pray.
A boy gets hold of his father's saw and hammer and tries to make something, but it is a poor affair.
The father comes and takes the same saw and hammer and builds a house and ship.
In the childhood of our Catholic faith, we make but poor work with these weapons of prayer. But when we come to the stature of men and women in Christ Jesus, then under these implements, God's Church will rise and revival of His people and the salvation of the world will begin.
God cares not for the length of our prayers or the number of our prayers or the beauty of our prayers or the place of our prayers, but it is the faith in them that tells—believing that prayer soars higher than the bird ever sang, plunges deeper than diving chambers ever sank, darts quicker than lightning ever flashed.
Though we have used only the back of this weapon instead of the edge, what great things have been accomplished!
There is no such detective as prayer, for no one can hide away from it. It puts its hand on a man ten thousand miles away. It lights on a ship mid-ocean.
The little child cannot understand the law of electricity or how a cell phone can reach others in another country. Nor can we with our small intellects understand how the touch of a prayer shall instantly strike a soul on the other side of the earth.
You take a ship or plane to some other country. You get there at eleven o'clock in the morning. You email New York. The message gets there at six o'clock in the same morning. In other words, it seems to arrive five hours before it started.
Prayer is something like that. God says, "Before they call, I will answer" (Isaiah 65:24).
A prodigal son may leave his country home on a bus for the lights of New York City or the glamour of California and before he or she ever gets there, a mother's prayer will be at the station to meet him or her before they ever step off the bus.
There is a mightiness in prayer. The breath of Elijah's prayer blew all the clouds from the sky and it was dry weather. Prayer in Daniel's time walked the cave as a lion tamer. Joshua's prayer reached up and took the sun by its golden bit and stopped it. We have all yet to try the full power of prayer.
Would God that in desire for the rescue of souls for Him and his Church, we might in prayer lay hold of the resources of the Lord Omnipotent.
---
The Last State Becomes Worse Than The First
On June 24th, the Supreme Court overturned the decision rendered almost five decades ago by the Supreme Court in the case Roe Versus Wade. There is much celebration about this decision, which returns legislation on abortion to the States.
However, this move may prove to be worse. With the Supreme Court decision to permit the murder of infants almost five years ago, we, as a people, were no longer able to approve of this heinous crime. Therefore we are not as deserving of God's wrath, as we would be if we approved of the crime of murder, which is mistakenly called an abortion. Miscarriage is the loss of a child during the first part of a pregnancy and abortion is the loss of a child later on in the pregnancy. Like many other words, such as vaccine, the word abortion has been redefined. This redefining of terms is part of the operation of error.
In Kansas on August 2nd we will be voting on a constitutional amendment, which states in part: "Because Kansans value both women and children, the constitution of the state of Kansas does not require government funding of abortion and does not create or secure a right to abortion." In 2019 a Kansas Supreme Court ruling declared that women have a right to murder their child. The result is that many restrictions opposing this alleged right were wiped away. The only way to revers this evil is a constitutional amendment. In other words, we are deciding whether to sanction murder as a constitutional right or not in the State of Kansas. If this amendment does not pass, we as Kansans, are raising murder of unborn infants to a right on the same level as the rights in the Declaration of Independence: "We hold these truths to be self-evident, that all men are created equal, that they are endowed by their Creator with certain unalienable Rights, that among these are Life, Liberty and the pursuit of Happiness." Implicitly we are declaring that an unborn child is not a person with any rights whatsoever.
---


Arizona Department of Education Promotes Chat Room to Talk About Gender, Sexuality
The Arizona Department of Education's list of student resources provides minor children with links to LGBT-themed chat rooms where they can discuss gender and sexuality, possibly without their parents'
knowledge.
The ADE website directs students to...a list of resources ADE assembled for students, educators, school leaders and parents "to assist in the support of LGBTQ students in our schools and communities." In addition to the chat rooms, the website also includes information about local and national LGBT organizations. The list of resources was collected by "members and allies of the LGBTQ+ community as part of ADE's Equitable and Inclusive Practices Advisory Council."
... The LGBT-themed chat room is operated in collaboration with the Planned Parenthood Federation of America, the nation's largest
abortion provider
---
FBI Spied on 3.3 Million Americans Without a Warrant
High-ranking Republicans in the House of Representatives are demanding answers from the Federal Bureau of Investigation after court-ordered information surfaced showing that the federal law enforcement agency collected the personal information of more than three million American citizens without a warrant.
The Epoch Times reported that on May 25, FBI Director Christopher Wray was sent a letter from Representatives Jim Jordan (R-Ohio) and Mike Turner (R-Ohio) asking him to explain why the bureau wiretapped and gathered the personal information of over 3.3 million Americans without first obtaining a warrant...
.... In total, there were 3,394,053 searches made against individual American citizens. By comparison, there were 1,324,057 total queries made in 2020. This marks a 250-percent search increase in President Joe Biden's first year in office.
---
State Farm, Where Radicalism Is Ensured
Americans are finding out what State Farm apparently puts a premium on: indoctrination. Thanks to a company whistle-blower, the corporation was just outed for trying to flood local libraries and schools with transgender stories for children. "The project's goal," the January email read, "is to increase representation of LGBTQ books and support our communities in having challenging, important and empowering conversations with children Age 5+."
Emails show as many as 550 State Farm employees were asked to join the project with GenderCool, an extremist group whose entire purpose is recruiting children for the transgender movement. The idea, State Farm explained, is to flood local communities with "a collection of books to help bring clarity and understanding to the national conversation about being transgender, inclusive and nonbinary."...
...In a statement, the company stood by its call for "inclusivity" but announced it would no longer support the program....
...State Farm went on to say that it wasn't backing away from its woke agenda and vowed to find other outlets for its LGBT extremism. "We will continue to explore how we can support organizations that provide tools and resources that align with our commitment to diversity."
---
USPS Can Require Christian Postal Carrier to Work on Sundays, Appeals Court Rules
A federal appeals court panel has ruled against a U.S. Postal Service employee who sought religious exemptions from working on Sundays because of his faith.
A three-judge panel for the U.S. Third Circuit Court of Appeals ruled against Pennsylvania postal worker Gerald Groff in a decision released [May 25].
Groff... argued that he could only avoid working on Sundays by switching shifts with other employees. Circuit Judge Patty Shwartz wrote that if Groff were to receive exemptions from working on Sundays, the accommodations "would cause an undue hardship" for the postal service....
Although USPS doesn't typically deliver mail on Sundays, it will occasionally do so under "certain circumstances," such as priority mail or delivering Amazon packages.
---
House of Prayer Update!
So much work has been done - and so much work remains to be done - in the establishment of the new House of Prayer in Topeka, Kansas. God is calling you to help in this important work for His glory and for the salvation of souls! Your generous support is so deeply needed and appreciated!
Photos of the interior, where the new Chapel will be built.
Much work needs to be done, but it is a joy to work for the greater glory of God!
Many hands will make light work!
Some of the flooring which will be installed in the chapel.
---

The Funny Pharmacy
A joyful mind maketh age flourishing: a sorrowful spirit drieth up the bones. - Proverbs 17:22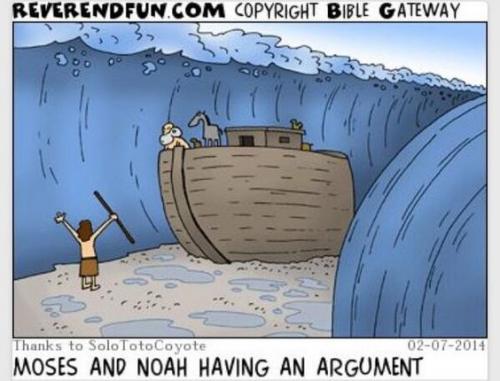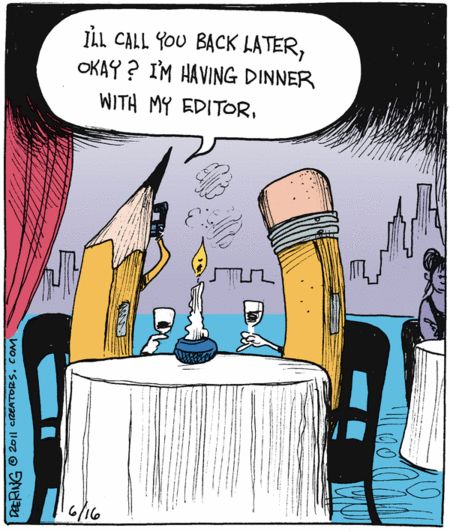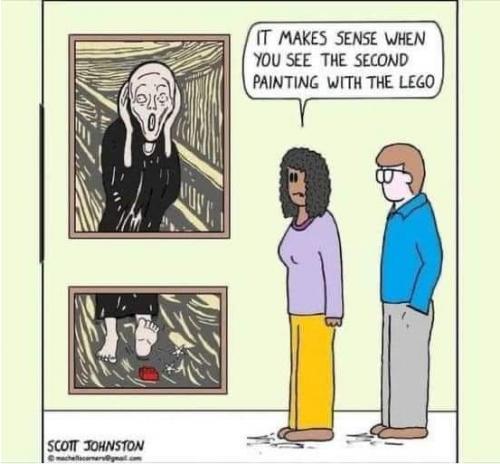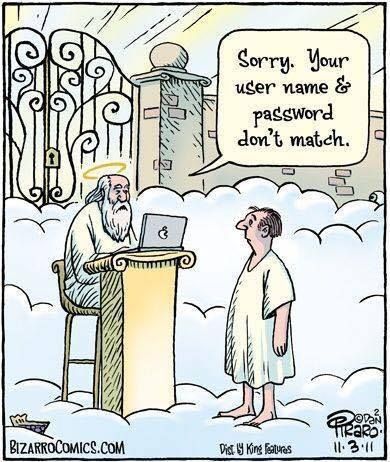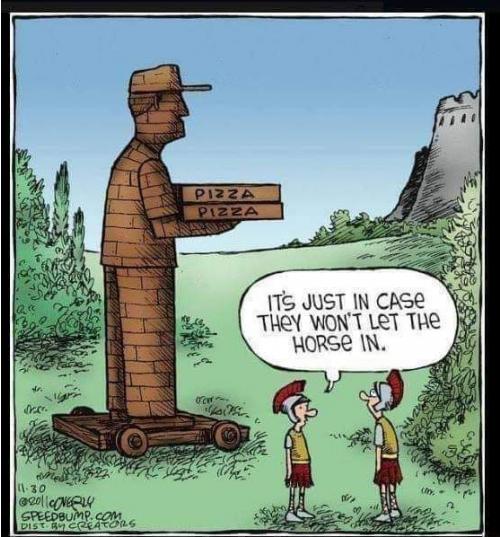 ---

Frequently Asked Questions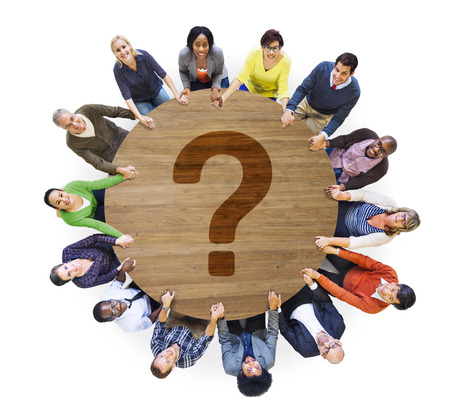 Is it possible to obtain a list of who was invited to the conclave?
A list of all of those we personally notified is kept somewhere in the archives. However, that list would not be complete, because some of those we notified in turn notified others.
Each and every bishop consecrated in the Thuc-des Lauriers and Thuc-Carmona lines was notified of the election. This would have been done not only by us, but by the late Miss Heidi Hagen of Geneva, Switzerland, who had contact with them as well.
All of the sedevacantist listings in the late Radko K Jansky's Traditionalist Catholic Directory, which he published from Saint Louis, Missouri. It contained listings of all Traditionalist chapels in the world. He made a serious effort to keep it up to date until shortly before his death in about 1991.
Notable people, who were contacted in addition to the above would be Malachi Martin, who personally endorsed the pre-election book, Will the Catholic Church Survive the Twentieth Century? Elizabeth Gerstner was notified. Also Doctors Hiller and Heller of Einsicht out of Germany, a sedevacantist publication. The publishers of Veritas out of Louisville, Kentucky were notified.
At one point over 200 packages with the pre-election book were sent out worldwide.
For answers to more frequently asked questions, click here: https://www.vaticaninexile.com/frequently_asked_questions.php


---

The Pope Speaks: July 2022
Traditionalism Before It Had a Name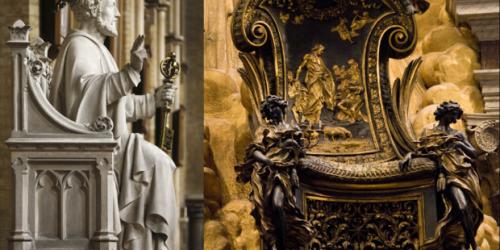 In 1967 Emmett Culligan published a book, The Fatima Secret: A Layman's Recall to the Age of Faith. Towards the beginning is a picture of his extended family, including a priest with the caption: "In 1951 we went to the Rocky Mountains to escape Antichrist. In the summer of 1959, the Montana Earthquake destroyed our buildings." They would be the first of what later became doomsday preppers.
A question came into the Vatican in Exile asking if we knew of a Father Wish in Milwaukee. The name sounds familiar, but he comes from the second part of the formation of the Traditionalist Movement. Traditionalism began in reaction to the false doctrines coming from Vatican II and its perfidious spirit. What was bothering people was what was coming from some pulpits and the new catechisms being used.
Recall first of all that the Novus Ordo had not yet been instituted in the 1960's. Although promulgated in Latin in 1969 it took time to prepare the various vernacular translations, although the Mass was slowly being translated into the vernacular throughout the late 1960s. When I made my First Communion, the Canon was still in Latin. A few years later, when I began to serve the whole Mass was in English.
The first time period to consider is from Vatican II, 1965, until Black Palm Sunday, 1970, the day the Novus Ordo was instituted in English. Much was happening throughout the world in this time period, but I am going to limit myself to what we saw from Oklahoma City, which was unique.
As a reaction to the false doctrine and miserable catechisms a group of concerned parents got together and formed what was called the Mother's Catechism Class. We met on Sundays at the school at the cathedral parish as Tom Costello went to the Bishop and told him that he would rent us the school or he would go to the Baptists and rent from them and it would be on the front page of the Oklahoma City paper. These women taught from the Baltimore Catechism. They first were able to acquire the Kelly edition. This is in reprint now. By the time I reached seventh grade they had found the Deck edition.
I was a victim of the idea of First Communion before First Confession. I went to CCD at the local parish and duly made my First Communion. The next fall the parents of the First Communicants were gathered and told that Confession would not come until sixth grade. That is when Mom started looking for something better. She found the Mother's Catechism, which had been running for a year and a half already. She enrolled me and the next school year began teaching second grade, as I went into fourth grade.
The Oklahoma City school district was part of a racial bias court case. The first move was to open up all schools to anyone in the district and about six children moved to different schools. The court decided this was not good enough and forced busing on the whole school district to integrate it properly. As a reaction many parents pulled their children from government (public) school and enrolled them in private school. I was enrolled for fifth grade in Rosary School at Saint Francis Parish. Mom warned Father Walde, the pastor, who was receiving students coming in to Rosary from another parish where the school had been closed that many of these students may not have been to Confession yet. And he found this to be the case.
What began in the mid 1960's is what came to be known as parish shopping. Saint Patrick's where these new students were coming from was liberal, whereas Saint Francis under Father Walde and Father Walters was conservative. In fact three priests in a row were sent to Saint Patrick's and ended up leaving the priesthood to get married.
What Mom had noticed is that you would listen to a sermon and know where it should be going. Towards the end though, it would take a left turn away from the Faith. And so people looked for pulpits where this did not happen. It was not the changing Mass that concerned people, but the heresy coming from the pulpits. In fact the sermons had become so offensive to pious ears in the mid 1960's that my grandparents commented that they could not hear them anymore.
My aunt was asked to teach catechism at a parish she was in in the mid 1960's. They gave her a new catechism, which she could not make head nor tails of. She went home and dug her old Baltimore Catechism out and taught from that for the three years she lived in that parish.
On November 15, 1966, the Conciliar Church of Vatican II repealed the Index of Prohibited Books and Canon 1399, which forbade among other things, pornography, as well as heresy, thus giving license to all manner of evil. Yes Paul VI removed any Church prohibition of pornography.
Also in 1966 the Dutch Catechism came out, which was very liberal. In fact it was so liberal that eventually it got banned.
Many things happened in these times. In 1965 Father Gommar Depauw founded the Catholic Traditionalist Movement and established a private chapel in 1968. Walter Matt split from his family, which founded The Wanderer long before Vatican II to form the Remnant newspaper in 1967. In 1968 Francis Schuckardt with Denis Chicoine would found what would eventually become the CMRI. They were lay men and went around the country for several years criticizing Vatican II and promoting devotion to the Blessed Virgin Mary.
Father Francis Fenton was speaking for the John Birch Society on Communism in the late 1960's and then eventually formed the ORCM. (Orthodox Roman Catholic Movement) He was joined by Father Daniel Jones of Colorado at the beginning. He was talking about doing this in the late 1960's although it was not founded until 1973 or so.
As we observed last month, it is not the Mass that was the problem, it was the doctrine. And you will notice many names are not mentioned here, because they were still in the Conciliar Church, which was forming in the Spirit of Vatican II.
There are a few important people from this time frame. The first is Hugo Maria Kellner, who criticized Antipope John XXIII-II in a book in 1964, A dogmatic analysis of the opening address of Pope John XXIII to Vatican II as a means of achieving doctrinal unity with Protestantism. He would later write a letter critical of Archbishop Lefebvre and the Society of Saint Pius X. 1
A key player is Abbe George de Nantes from France, who criticized Paul VI as well as Vatican II in the 1960s. He is famous for his Liber Accusationis Paulum Sextum, accusing Paul VI of heresy and calling for a canonical trial of Paul VI. 2 (October 18, 1973)
In the late 1960's people would hear something so offensive to pious ears that they had to walk out of the church. Dad did so twice. Both times, because of our schedules, Dad had gone to a different Mass than Mom and I. Tom Costello had a large family, which took up a whole pew. The sermon became so offensive that he got up in the middle and looked at his wife at the other end of the pew and said: "Costellos out." He then proceeded to march his family down the center aisle.
Although the changes as we called them were happening transitioning the Mass from Latin to English, none took one thought about the liturgy with an exception we will consider next month. There is no real problem with the vernacular, provided the translation is good. Unfortunately the one being used was horrible.
Because the transition was done slowly, we did not realize all that was going on. We did not realize that Vatican II itself was the problem. In 1966 an English translation of the Documents of Vatican II came out and someone read it and went to a priest to complain about some of what he read. He was met with the reply: "This is not an official translation," which ended much study of Vatican II itself at the time. Our focus was shifted from Vatican II to what we were hearing from the pulpits and reading in publications from the Church, which had already ceased to be Catholic, although we did not yet realize it. (Apocalypse 3:9) This came to be known as the spirit of Vatican II. The Novus Ordo was just one of the many fruits, which sprang forth from Vatican II. Next month we will find that the Novus Ordo was what really got our attention and brought our thinking together. We did not leave because of the Novus Ordo Missae of Paul VI; it was just the last straw and helped us realize that the sect that gave us Vatican II had left the Catholic Church through heresy.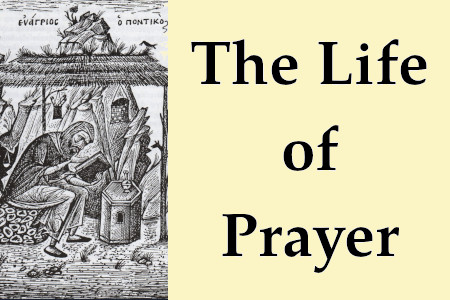 St. Francis de Sales' Introduction to the Devout Life

CHAPTER V
The First Step Must Be Purifying the Soul.
"The flowers appear on the earth," says the Heavenly Bridegroom, and the time for pruning and cutting is come. And what, my child, are our hearts' flowers save our good desires? Now, so soon as these begin to appear, we need the pruning-hook to cut off all dead and superfluous works from our conscience. When the daughter of a strange land was about to espouse an Israelite, the law commanded her to put off the garment of her captivity, to pare her nails, and to shave her head; even so the soul which aims at the dignity of becoming the spouse of Christ, must put off the old man, and put on the new man, forsaking sin: moreover, it must pare and shave away every impediment which can hinder the Love of God. The very first step towards spiritual health is to be purged from our sinful humours. Saint Paul received perfect purification instantaneously, and the like grace was conferred on Saint Magdalene, Saint Catherine of Genoa, Saint Pelagia, and some others, but this kind of purgation is as miraculous and extraordinary in grace as the resurrection of the dead in nature, nor dare we venture to aspire to it. The ordinary purification, whether of body or soul, is only accomplished by slow degrees, step by step, gradually and painfully.
The angels on Jacob's ladder had wings, yet nevertheless they did not fly, but went in due order up and down the steps of the ladder. The soul which rises from out of sin to a devout life has been compared to the dawn, which does not banish darkness suddenly, but by degrees. That cure which is gradually effected is always the surest; and spiritual maladies, like those of the body, are wont to come on horseback and express, while they depart slowly and on foot. So that we must needs be brave and patient, my child, in this undertaking. It is a woeful thing to see souls beginning to chafe and grow disheartened because they find themselves still subject to imperfection after having made some attempt at leading a devout life, and well-nigh yielding to the temptation to give up in despair and fall back; but, on the other hand, there is an extreme danger surrounding those souls who, through the opposite temptation, are disposed to imagine themselves purified from all imperfection at the very outset of their purgation; who count themselves as full-grown almost before they are born, and seek to fly before they have wings. Be sure, daughter, that these are in great danger of a relapse through having left their physician too soon. "It is but lost labour to rise up early and late take rest," unless the Lord prosper all we do.
The work of the soul's purification neither may nor can end save with life itself;--do not then let us be disheartened by our imperfections,--our very perfection lies in diligently contending against them, and it is impossible so to contend without seeing them, or to overcome without meeting them face to face. Our victory does not consist in being insensible to them, but in not consenting to them. Now to be afflicted by our imperfections is certainly not to consent thereto, and for the furtherance of humility it is needful that we sometimes find ourselves worsted in this spiritual battle, wherein, however, we shall never be conquered until we lose either life or courage. Moreover, imperfections and venial sins cannot destroy our spiritual life, which is only to be lost through mortal sin; consequently we have only need to watch well that they do not imperil our courage. David continually asks the Lord to strengthen his heart against cowardice and discouragement; and it is our privilege in this war that we are certain to vanquish so long as we are willing to fight.
---

Saints from East and West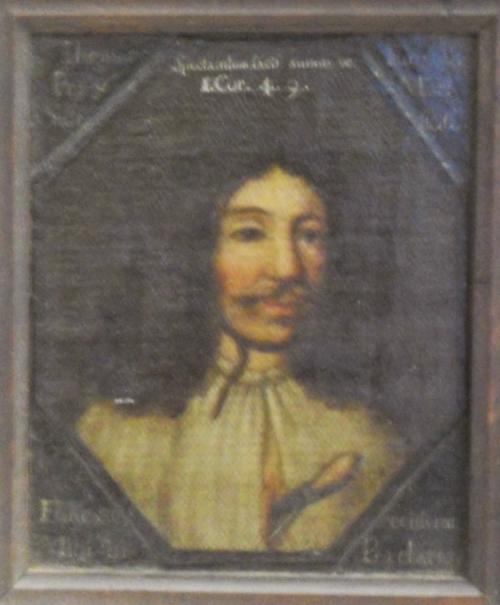 13 July - Blessed Thomas Tunstal, Martyr (A.D. 1616).
Thomas Tunstal was born at Whinfell, near Kendal. He entered the English College at Douay in 1606, was ordained priest, and sent on the mission in 1610. He was arrested almost at once and spent the rest of his life in various prisons. He contrived to escape from Wisbech Castle by sliding down a rope, and took refuge with a friend near King's Lynn; but he was immediately discovered, under the following circumstances. In sliding down the rope he had very badly skinned his hands, and for lack of attention the raw places had gone septic. His host recommended him to consult a certain kindly woman, who did many medical services for the poor, and this he did. Lady L'Estrange, for that was her name, cleaned and dressed his hands, not without some curiosity as to who the poorly dressed but well-bred stranger might be; unfortunately she did not keep her curiosity to herself but mentioned the man to her husband, Sir Hammond L'Estrange. He was a justice of the peace and knew that there was hue and cry for a priest escaped from Wisbech, and when he heard that the injured man was staying in the house of a recusant he at once ordered his arrest, in spite of the entreaties of his wife to forget what she had said.
Blessed Thomas was committed to Norwich gaol, and brought up at the next assizes in that city, when he was condemned on the evidence of a single false witness, one Symons. This fellow swore that the prisoner had reconciled two Protestants and tried to do the same with himself. The alleged converts were called and deposed that they were still Protestants, but that Mr. Tunstal had urged them in general terms to holiness of life. Mr. Justice Altham offered the oath of supremacy, which Blessed Thomas refused, asking, however, that he might have opportunity to expose his faith and reasons before a minister. The request was disregarded and sentence pronounced. At the scaffold the next morning he was met by Sir Hammond L'Estrange, whom he heartily forgave, saying, "I beseech God that my guiltless blood may not lie heavy upon you and yours." When he was asked if he were a Jesuit he replied that he was not, but a secular priest who had made a vow to join the Order of Saint Benedict, and he therefore asked the sheriff that his head might be set up on Saint Benet's gate. He answered a nagging question from a minister about whether he expected salvation from his good works, called for a glass of water, and enquired the hour; when told eleven o'clock, he said, "Then it is near dinner-time. Sweet Jesus, admit me though most unworthy to be a guest this day at thy table in Heaven." He quietly blessed the fire and the rope, and with the prayer, "Jesu, have mercy on me!" upon his lips, he was turned off; he was left to hang till he was dead and his head was displayed on Saint Benet's gate of Norwich as he had wished.
---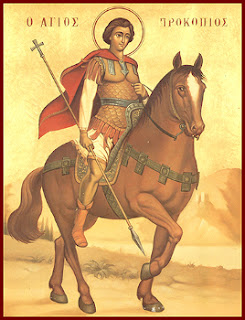 8 July - Saint Procopius.
The Holy Great Martyr Procopius, in the world Neanius, a native of Jerusalem, lived and suffered during the reign of the emperor Diocletian (284-305). His father, an eminent Roman by the name of Christopher, was a Christian, but the mother of the saint, Theodosia, remained a pagan. He was early deprived of his father, and the young lad was raised by his mother. Having received an excellent secular education, he was introduced to Diocletian in the very first year of the emperor's accession to the throne, and he quickly advanced in government service. Towards the year 303, when open persecution against Christians was enacted, Neanius was dispatched as a proconsul to Alexandria with orders to mercilessly persecute the Church of God. But on the way to Egypt, near the Syrian city of Apameia, Neanius had a vision of the Lord Jesus, just as once formerly had happened with Saul on the road to Damascus. A Divine voice exclaimed: "Neanius, why persecutest thou Me?" Neanius asked: "Who art Thou, Lord?" "I am the crucified Jesus, the Son of God." And at this moment in the air appeared a radiant cross. Neanius sensed in his heart an inexpressible joy and spiritual happiness and he was transformed from being a persecutor into instead a zealous follower of Christ. From this point in time Neanius became fondly disposed towards Christians and struggled victoriously only against the barbarian pagans.
But for the saint there transpired the words of the Saviour, that "the enemies for a man are of his own household." (Mt. 10:36) His mother, a pagan herself went to the emperor with a complaint against her son, of not reverencing the ancestral gods. Neanius was summoned to the procurator Judaeus Justus, where he was solemnly handed the missive of Diocletian. Having read through the missive filled with its blasphemies, Neanius quietly before the eyes of everyone tore it up. This itself was already a crime, which the Romans regarded as an "insult to authority." Neanius was held under guard and in chains sent off to Caesarea Palestine, where the Apostle Paul once languished. After terrible torments they threw the saint into a dank prison. By night in the prison room there shone a light, and the Lord Jesus Christ Himself, having come with luminous Angels, made Baptism for the suffering confessor, and gave him the name Procopius.
Repeatedly they led Saint Procopius to the courtroom, demanding him to renounce Christ and anew they subjected him to tortures. The stolidity of the martyr and his fiery faith brought down God's abundant grace viewing the execution. Inspired by the deed of Procopius, beneath the sword of the executioner went many of the holy prisoner's former guards and Roman soldiers together with their tribunes Nicostrates and Antiochus. And with martyr's crowns was sealed the faith of twelve Christian women, having themselves come to the gates of the Caesarea Praetorium. Struck by the great faith of the Christians and their courage, and having seen the firmness of her son in bearing terrible sufferings, Theodosia became repentant and stood amidst the line of confessors and was executed. Finally the new procurator, Flavian, convinced of the uselessness of the tortures, sentenced the holy Great Martyr Procopius to beheading by the sword. By night Christians took up the much-tortured body, and having wrapped it in grave-clothes, with tears and prayers they committed it to earth (+303).
---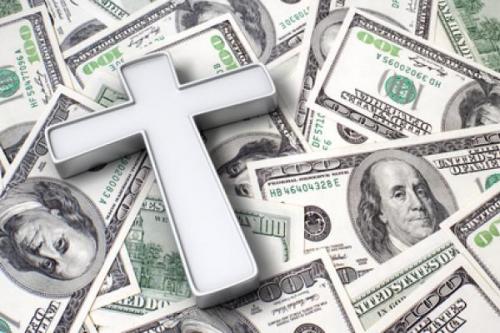 Advice You Can Bank On
A Catholic Perspective On Finances

Being on the Same Page
Are you and your spouse on the same page, financially? Do you know what it looks like if you aren't? In this month's "Advice You Can Bank On", we will discuss why it is important to be on the same page, even if it's only one of you that is handling all the finances.
For this cause a man shall leave his father and mother; and shall cleave to his wife. And they two shall be in one flesh. Therefore now they are not two, but one flesh. (Mark 10:7-8)
When my husband and I first married, I asked him to allow me to manage the finances. I already had a payroll and bookkeeping business with extensive spreadsheets managing my own finances, so I knew it would be an easy transition to add in his expenses and income to marry the two together. He agreed.
That was the easy part. After adding his accounts to my spreadsheets, I thought to myself, "now what?". I thought that having all the information in my head and on the computer would be it. I knew what was going on, so he must also…right?
Not necessarily.
The first step is sharing information with one another. Are you both working towards the same goals? Do you have similar goals? What if your husband wants a cabin in the mountains and you would like a cabana on the beach? Maybe one of you thinks that paying off the mortgage is the most important financial goal, while the other thinks that a new car makes the most sense. Sitting down with one another and working through your goals and how they relate to one another is paramount to being on the same page. Compromising together if you have different ideas on your collective futures would be included in this topic as well.
I consider myself lucky in that both my husband and I had very similar goals in our pre-married life, which is what led us together in the first place. Knowing that life sometimes throws a curve ball, or that goals might change dependent on circumstances requires reconvening and doesn't always mean starting over. Having a budget is having a basis to reflect on, even if things change.
In October 2021's issue of The Olive Tree, we talked about how to create a budget. This is best done together. While one of you might have a solid idea of how much to spend on a certain expense, you might be surprised to hear what your spouse has to say about it.
I recently gave some advice to a business owner and poured a lot of research and thought into what I had to say to him. Of all the things I said, and all the things I thought most important, what stuck out to him the most was an opinion I had to offer, and not anything pertaining to the research and actual statistics I had provided to him. The same is said for when I ask of my husband's opinion. He almost always offers something I hadn't thought of, and I'm grateful for the additional insight. This makes both of us feel that our financial discussions are productive and that we are continuing to work towards the same goals.
For us, writing things down is extremely helpful, even if it's before we're to have a conversation. It can be easy to get off track in a discussion, and points may be missed. While we don't create an agenda, so to speak, by writing our ideas or thoughts down briefly, it has helped keep us on track so that we know we are both heard. We can come together on an idea, even if we started in radically different places.
---

Family Matters
From our article from June 2022 Olive Tree, we saw, in verses five and six of Psalms 78, a beautiful picture of four generations. It says, He commanded our fathers," That's one generation. "That they should make them known to their children," That's the second generation. "That the generation to come might know them, even the children which should be born," That's the third generation. "Who should arise and declare them to their children." That's the fourth generation.
These verses, as well as others we will study place the focus of the father on at least two generations He is to turn his attention primarily on his own children. However, as he is training them, his sights also are looking ahead to the children that will be born to his children, and even to their children's children. His heart must be seeing and saying, "I need to so train my children that they will rise up and train the ones to come." The dedicated fathers in Israel followed these precepts, and those who did, received the reward of Godly generations, just as God said. When God gives a command, He has in mind that it will bring results. In this article we will see, from the Bible the examples of families who had this kind of results.
The genealogies listed in the book of Matthew describe an amazing line of godly men. I don't know if we can grasp the depth of this lineage, but as we study these men, we can begin to understand why David was a man after God's own heart. The seeds were being planted for two hundred years. I want to take a short look at each of these seven men.
Naason
The Bible says that he was a Prince in Israel, a man of renown in the congregation. He was the head of the tribe of Judah, and all the tents were set around his in the wilderness. Naason was the captain over 74,000 fighting men in Judah. He was a godly man chosen by God and Moses to fill this place. He had a son named Salmon, whom he raised according to the plan presented to Israel.
Salmon
There is not a lot of information recorded about this man's life. We know that he married Rahab, the harlot who aided Israel in the overthrow of Jericho, and who obviously converted to the worship of Jehovah. Through their union, a son was born whose name was Boaz. The testimony of his son speaks loudly for his father, and converted mother.
Boaz
With this godly man, there is more to write than I have room for. His name was and is famous in Israel. The Bible calls him a mighty man. There are many insights into the character of this man in the book of Ruth. He married virtuous Ruth, the Moavitess. It is beautiful to see how God leads to provide care for those who love Him. Boaz had a high esteem for Ruth's commitment because his mother also was a convert. Many prophetic words surround their marriage. Through their union, God opened the barren womb and gave them a son. His name was Obed.
Obed
Obed grew up in a godly home. There is nothing recorded about him. I think it also is safe to say that he received the kind of instructions listed in Psalms 78. Godly fathers and godly mothers usually bring up children after their kind. Obed also was blessed with the love and attention of a holy grandmother named Naomi. When Obed married, God gave him a son whose name was Jesse.
Jesse
Jesse had eight sons and two daughters. He was a devout man, and the testimony of his home comes through in several places in the Bible. Samuel was impressed with each of his sons, and they were mighty men of valour in Israel. This blessing of sons who are mighty men comes upon the the fathers who fear the Lord and delight greatly in His commandments. Jesse had a son whose name was David. It is true that David made Jesse famous in Israel. However, it is also true that Jesse made David famous by all that he put in him.
David
David was the shepherd boy, the sweet psalmist of Israel, the giant killer, the Prophet, and the King. As you know, there are more beautiful thoughts to share about David than three books could hold. David was anointed with the Spirit of God in his youth. He learned to know God and walk with God, sitting at the feet of his father, and sitting out under the stars at night watching his father's sheep. I want to focus on David's obedience to the precepts listed in Psalm 78. In Proverbs 4:1-13, we have a clear picture of David teaching his children, motivating them, instructing them, and even pleading with them to seek the wisdom that comes from God. David married Bathsheba, and from their union, God gave four sons. Two of them, Solomon and Nathan, are very significant people. We will look at Solomon in some detail. But what about Nathan? It was through his future generations that Mary, the mother of Jesus, came forth (Luke 3:23-31).
Solomon
Solomon sat at the feet of his father David. He is the one who wrote the testimony of his father in the proverbs I listed earlier. He is remembering how his father taught him when he was boy. Wisest man in all the earth, he led Israel to its highest level of testimony among the nations. He built the temple in Jerusalem and led all the people to love God and keep His statutes. He wrote Proverbs, Ecclesiastes, and the song of Solomon. The end of his life is a sad story. The Bible says that he took many strange wives, who, when he was old, turned his heart after other gods, and he died with a curse from God upon his kingdom. His kingdom was divided during the reign of his son.
Only God's Spirit can help us to grasp the depth and meaning of this example. As I look back in a brief overview of these men, one message shouts out to me. God's principles work. His promises are true, and you can put your trust in them. Obey them, expecting the blessed results that these men enjoyed. God is no respecter of persons. He will honor those who honor Him and His Word. Down through the generations, men have found this to be true without fail. Can we believe it for our families and rise up in faith and build, God helping us?
---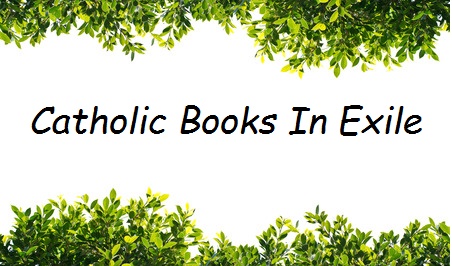 Books to feed your faith!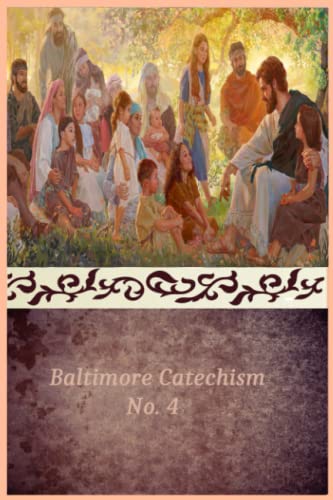 Baltimore Catechism Number 4
$11.95


This is also known as An Explanation of the Baltimore Catechism of Christian Doctrine for the Use of Sunday-School Teachers and Advanced Classes. These have been restored to their original format. Another publisher has changed the fast regulations to those put in place after Vatican II. We have added the fast regulations in place at the time of Pope Pius XII's death. The Catechism forms a part of the ordinary magisterium (teaching authority of the Church).
---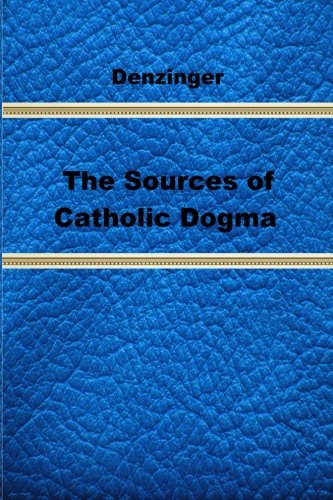 The Sources of Catholic Dogma
$24.95
The Sources of Catholic Dogma is a translation of the Enchiridion Symbolorum. It contains dogmatic pronouncements and decisions of the Councils of the Church and the Roman Pontiffs. This is a valuable tool for anyone who wants to know what the Catholic Church truly teaches. This edition has been corrected, as some slight errors made it into the original English translation. These are noted on the pages and the correction page is appended at the end.
---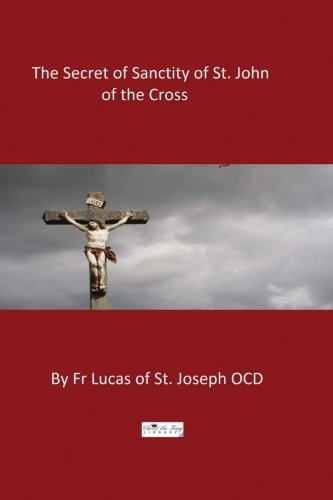 The Secret of Sanctity of St. John of the Cross
$10.95
At a time when materialism is prevalent in both the spiritual and secular world we find ourselves continually seeking a remedy for the evil. It is precisely with this in mind that readers will welcome this translation of one of the outstanding, but not so well-known works of the mystical doctor, St. John of the Cross. Although the work was originally written some four centuries ago the spiritual counsels are just as applicable to present-day situations as they were then. Essentially the same problems and temptations face those desirous of obtaining perfection, regardless of time or circumstance, and so with remarkable vision, St. John has given the solution to many of man's problems. Primarily these counsels were given in conference form to a group of nuns in Beas, Andalucia. Later they were written into spiritual treatises known as the Caute1as or "Counsels to Religious." This was done by the saint himself embellishing many of the basic ideas given in conference. Few copies of the original have survived so it is not surprising to find that at least some of the original text and meaning has been lost through translation and revision. The present edition is a revised translation of the work entitled La Santidad en el Claustro or Holiness in the Cloister. It is not sufficient for the reader to make a perfunctory or casual reading of these counsels to obtain their greatest benefit; rather he must make a profound and meditative study of the work in order to discover himself as he truly stands in the eyes of God. None of these counsels are to be considered merely in the abstract; to do so would be to create a rigid formality never intended by the author. Rather they should be considered as the practical choice between the love and will of God in relation to the love and gratification of self. The knowledge thus obtained should, with the grace of God, supply the necessary impetus for obtaining greater perfection in this life which will lead to a more perfect and closer union with God for all eternity.
---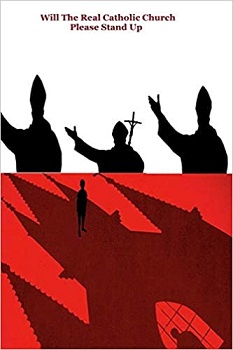 In 1962 John XXIII convened a Council in the Catholic Church, which brought about sweeping changes after he had opened the windows to the world. There was an immediate reaction in 1965, when this Council closed to the changing teachings coming from the pulpits throughout the world. This led to the foundation of a movement in the mid 1960's to preserve the Catholic Faith as it had always been taught. When Paul VI in the 'Spirit of Vatican' started changing the Rites for administering the Sacraments, this movement realized that the problem was far worse than they originally thought. This movement did not have a name until the mid 1970's, when it came to be called Traditionalism. However, this movement has splintered, beginning in about 1980 over the extent of the problem and how the problems in the Catholic Church should be addressed. Over time these positions became firm and there are two basic branches of Traditionalism, as well as some, who are simply not sure exactly how extensive the problem is. A century ago, the Catholic Church was a rock, but not it appears to be disordered groups of people, who can only agree on one thing, I am Catholic, and you are not. And so we ask, will the real Catholic Church please stand up?
---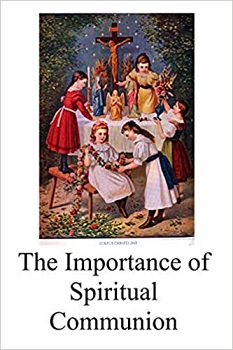 If we cannot receive Holy Communion actually, then let us do so spiritually. These prayers and instructions have been gathered from the Saints and other venerated spiritual writers. Spiritual Communion has been a part of the spiritual life for decades. Growing up I was instructed to make a Spiritual Communion, when I could not go to Communion such as when I assisted at a second Mass. The same is true if one finds oneself at Mass, but not fasting. There are times coming, when it will be difficult, if not impossible to assist at the Holy Sacrifice of the Mass. We should be prepared for such times.
---
For More Good Traditional Catholic Books: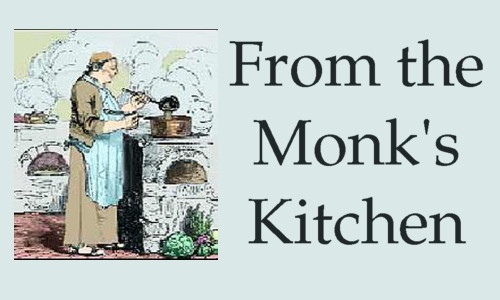 German Cucumber Salad

Prep: 20 minutes
Ready In: 8 hours
"A traditional German favorite that I have loved since I was a child. This recipe is quick, easy, and delicious. Substitute cider vinegar for a different flavor. I prefer to leave the skins on the cucumbers for more texture and flavor, but they can also be peeled prior to slicing if desired. Flavor is best when marinated for several hours before serving."
Ingredients
2 large cucumbers, sliced thin
1/2 onion, sliced thin (optional)
1 teaspoon salt
1/2 cup sour cream
2 tablespoons white sugar
2 tablespoons white vinegar
1 teaspoon dried dill
1 teaspoon dried parsley
1 teaspoon paprika
Directions
Spread cucumbers and onion on a platter; season with salt and let rest for 30 minutes. Squeeze excess moisture.
Stir sour cream, sugar, vinegar, dill, and parsley together in a large bowl.
Fold cucumber and onion slices into the sour cream mixture.
Refrigerate 8 hours to over night; garnish with paprika to serve.
---
Cousin Elmer's Summer Fruit Salad

Ingredients
2/3 cup fresh orange juice
1/3 cup fresh lemon juice
1/3 cup packed brown sugar
1/2 teaspoon grated orange zest
1/2 teaspoon grated lemon zest
1 teaspoon vanilla extract
2 cups cubed fresh pineapple
2 cups strawberries, hulled and sliced
3 kiwi fruit, peeled and sliced
3 bananas, sliced
2 oranges, peeled and sectioned
1 cup seedless grapes
2 cups blueberries

Directions
Bring orange juice, lemon juice, brown sugar, orange zest, and lemon zest to a boil in a saucepan over medium-high heat. Reduce heat to medium-low, and simmer until slightly thickened, about 5 minutes. Remove from heat, and stir in vanilla extract. Set aside to cool.
Layer the fruit in a large, clear glass bowl in this order: pineapple, strawberries, kiwi fruit, bananas, oranges, grapes, and blueberries. Pour the cooled sauce over the fruit. Cover and refrigerate for 3 to 4 hours before serving.
---


Video sermons and instructions: Timeless timely truths for living the Faith
---
Precious Blood of Jesus 2012

---
Seventh Sunday after Pentecost

---
Ninth Sunday after Pentecost

---
The Necessity of Mortification

---
The Man Who Fought the Devil - Chapter 1

---

Encouragement for Today

Therefore encourage one another and build one another up.... I Thessalonians 5:11
We believe that through our assorted podcasts, Vlogs, audio downloads and devotional blogs, you will find an assorted Treasure Chest of...
...that will be a help in your faithful walk with the Lord.
LEARN MORE AT THE ENCOURAGEMENT FOR TODAY WEBSITE: https://www.encouragementfortoday.com
---


Truths From Genesis 1:1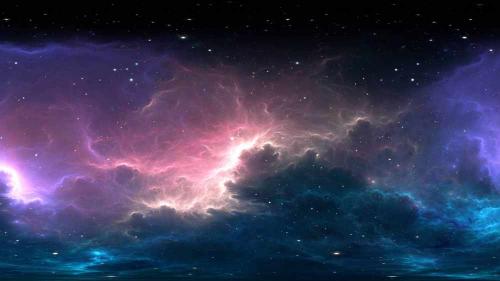 Can God Really Have No Beginning?
What do you say to people who say, "It's silly to believe in God, because no one could just have no beginning and always exists" Usually, these people believe that the universe just came into existence by chance- as a result of naturalistic evolutionary processes.
If people don't believe in an infinite God, then we need to ask them where matter came from and where space came from. Many people will say that matter has just always existed. This means they have faith (and it is faith that lacks credulity) that matter just exists (They believe in eternal matter), whereas we have faith (an objective faith that make sense of what we observe) that God exists. However, ask them to show you evidence that matter by itself made anything! They can't give any such evidence. It takes intelligence to make things. Man is intelligent-he makes cars, computers, and planes. We need to tell them it is more scientific and logical to believe that an intelligence has always been there rather than their belief that matter always existed.
Some will tell you that matter just appeared out of nowhere. They have faith that matter just came into existence by itself and made everything! No one has observed matter do that! To believe is to have blind faith. Actually, it's faith that lacks credulity as it doesn't explain what we observe. It is much more reasonable and scientific to believe an infinite intelligence who has always been there made everything, just as the Bible tells us. Yes, that means we have faith that God who exists in eternity created everything, but it's not blind faith like those who reject God. Our faith makes sense of what we observe, and science confirms it in many ways.
In the New Testament Book of Romans we read: For his invisible attributes, namely, his eternal power and divine nature, have been clearly perceived, ever since the creation of the world, in the things that have been made. So they are without excuse (Romans 1:20).
Here we are told that if anyone does not believe in the infinite Creator God, they are without excuse, because God has made it obvious to everyone from just looking around that God the Creator exists. For instance, when we look around at cars, planes, computers, trains and buildings, we would never think they just arrived here by chance. Matter just did not make these things. Intelligent people made them.
However, trees, flowers, animals, and people are so much more complicated than the things man has made. In fact, a single cell (and we are made of trillions of them) is more complicated than anything man has made. And inside each cell God created a program, similar to a complex computer program, in the DNA molecule to make the cell work and and even make copies of itself. If it took intelligence to make simple things like cars, planes computers and buildings, what kind of intelligence did it tale to make the first tress, flowers, animals and people and to enable them to make copies of themselves? A much greater intelligence. In fact, an infinite intelligence-the God of the Bible, The God of the Church, The God of Creation.
God made the first parents, Adam and Eve, and designed them to have children. When we look around the world today and see the trees, flowers and animals we need to understand God made the first trees, flowers, and animals, to make copy of themselves. So the trees, flowers and animals today are "copies" (descendants) of the original ones ("kinds,") that God made. So, we really can say that God made all the trees, flowers, and animals as long as we understand that God actually created the original ones and designed them to reproduce (or make copies of) their own kind year after year since the beginning. This is important, because as we come to the event of the Fall (Genesis 3), we must understand the world today has greatly changed from the way it was originally created. Now sin has affected everything, so in the present world, we are not looking at the world God originally made.
When you think about it, if we are amazed at the wonderful things man makes, we should be more amazed and give great glory to the One who made man and all things-the God of the Bible. We should kneel down and worship our infinite Creator. And we should recognize that we know almost nothing compared to what God knows.
---

Catechism Catch-Up
Confirmation-The Seven Fold Grace of God-Piety/Godliness
Praying For God's Provision: Asking In Accord With God's Word
---

Enjoying the Olive Tree? Why not subscribe today? Click here to go to the FREE scubscription page!
---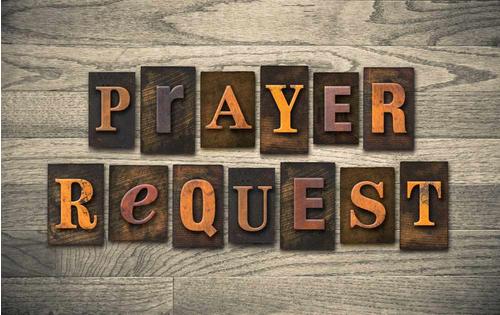 Pray for the Holy Father! Pray with the Holy Father!
Your prayers are asked this month and every month for the intentions of the Holy Father, Pope Michael.
Please pray for the success and growth of the new Chrysostom Bible Institute. Check out the wonderful work it is doing and see how you can get involved!
Your prayers and support are asked in a special way for the newly established House of Prayer.
Pray especially that the Holy Ghost inspires and helps us prepare spiritual manuals and days of recollection to make available to all.
Keep in your prayers our Podcast Ministry, a new way to reach out in the missionary work of the Church! We ask for prayers for our other activities world wide. We have made good contacts in the Philippines and Japan and ask prayers that these contacts will bear much fruit for the salvation of souls.
Be sure to keep St. Helen Catholic Mission in your prayers. Why not go on over to the site now and see what they have to offer and how you might be able to help!
Also we ask you to keep in prayer our increasing missionary work in the United States and elsewhere.
Pray for those outside the Church and those who do not know God, that they may see the light of grace and be led safely home to the refuge of the Holy Catholic Church.
As always, we also ask that you pray for yourself! Never forget your own state of soul. God is calling you to His service in His love. We know that our Lord can count on you to answer.
We are all praying especially for you, too. May you correspond with every grace of God!
In what other needs or intentions may we pray for you? Let us know!
Let us remember that the Church runs on prayer. Without your prayers, God will not work in hearts and souls to bring them to a knowledge of the truth. (I Timothy 2:4)
---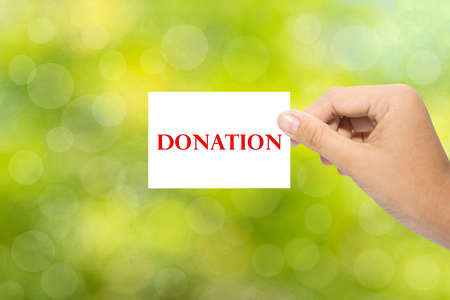 So as we say every month we are very close with our budget. It takes money to be available to people in other areas as well as having supplies like rosaries, bibles, pamphlets, Catechisms etc. for sharing with Non-Catholics. At this time to stay comfortably out of the red we need $700.00 a month. Please read the message
Giving to God's Work
and then decide how you can give. Everyone should give something. It does not have to be much.
To Donate online go to: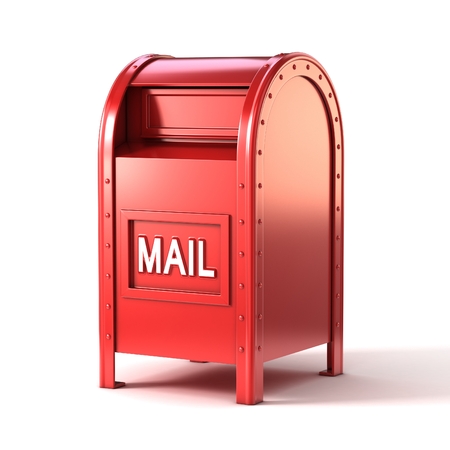 To Donate by Mail:
Our address is
Vatican in Exile
829 NE Chester
Topeka, Kansas 66616
Make Checks payable to:
Vatican in Exile